Posted on
Sun, Jan 8, 2012 : 10:30 a.m.
Billy Paul, Chelsea assistant fire chief, retires after 32 years with the department
By Lisa Allmendinger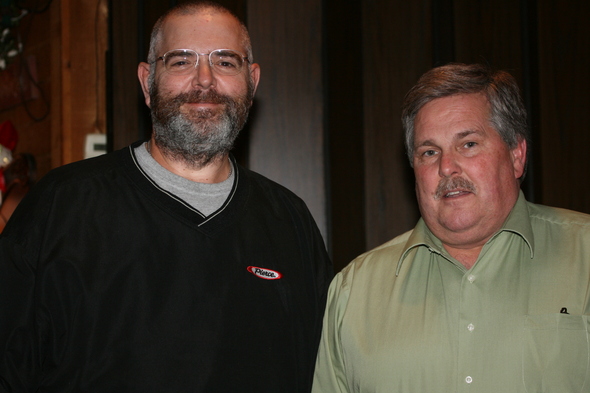 Lisa Allmendinger | AnnArbor.com
After 32 years with the
Chelsea
Fire Department, Assistant Chief
Billy Paul
has hung up his white helmet with a red shield.
Following in the footsteps of his father, Art Paul, who also served for 32 years with the Chelsea department and ended his career as the assistant chief, Billy Paul said, "I've loved every minute of it."
"I remember as a kid, helping my dad, going to the station," he said.
The Chelsea High School class of 1977 graduate said the time was right to retire following this year's Bulldogs football season, where for the last 10 years he'd served as the medical stand-by, and 32 years on the department.
Though he does have two regrets: not being a part of the finished renovation of the fire station and not being there for the purchase of the new aerial truck.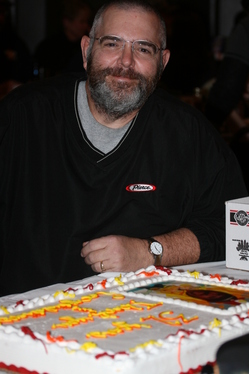 Lisa Allmendinger | AnnArbor.com
But Paul, who works for the Chelsea Department of Public Works, said he plans to continue stopping by the fire house.
In addition to being the assistant fire chief, he was named interim chief following the retirement of Dan Ellenwood, while the search for a new chief took place.
In November 2005, Jim Payeur was hired as the Chelsea fire chief. He's known Paul for probably 25 years.
"Billy's always been very active in department training and county training as well," Payeur said, adding that he was an instructor for confined space, technical rescue and trench rescue.
In fact, there are still many firefighters across the county who got their Firefighter I and Firefighter II training from Paul, said Chelsea Fire Capt. Chris Smyth, who has worked with him for 21 years.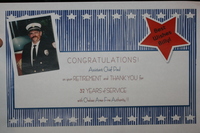 Lisa Allmendinger | AnnArbor.com
Paul said there have been a lot of changes in the department since he started his career. He said Chelsea now has the best equipment, round-the-clock full-time firefighters, and there's more specialized training.
"I've enjoyed seeing the younger firefighters advance into officer positions," he said, adding, "They try to stay on top of their game, they push hard in training, and this makes the public a lot safer." One of Paul's closest friends, Keith O'Neil, joined the Chelsea firefighting ranks in 1979, the same year as Paul. A year before them was Larry Gaken, who started with the Chelsea department in 1978.
"My dad was the chief and his dad was the assistant chief," Gaken said of their long-time friendship and family ties to firefighting.
In fact, Paul has served under four different fire chiefs during his Chelsea career.
"We were the kids, we grew up in the department together," O'Neil said. "We did everything. We worked on the trucks and Billy spearheaded it. He was always the first one through the door and we followed him."
"Whatever the situation, he always thought with his heart and his head," O'Neil said. "All the guys, we're a family, we'd walk through hell for him."
And when other uniformed safety personnel were having problems, Paul was part of a crisis intervention team that would listen and talk to EMS, fire or police officers who were in need of help.
Paul began his career with the department on Oct. 1, 1979 as a paid-on-call firefighter and formally retired Dec. 1. About 60 firefighters, family and friends surprised him with a retirement party at The Wolverine Saturday night.
"They got me," he said. "I had no idea." Lisa Allmendinger is a regional reporter for AnnArbor.com. She can be reached at lisaallmendinger@annarbor.com. For more Chelsea stories, visit our Chelsea page.