Posted on
Mon, Nov 22, 2010 : 11:18 a.m.
Chelsea City Council expected to vote on banning medical marijuana dispensaries in the city
By Lisa Allmendinger
The Chelsea City Council will consider a change to its zoning ordinance Tuesday that would prohibit medical marijuana dispensaries in the city.
The amendment is up for first reading after the Chelsea Planning Commission unanimously recommended approval at a special meeting earlier this month.
Jim Drolett, the city's planning and zoning administrator, previously said the text amendment "would apply to any use that is contrary to federal, state or local laws or ordinances."
There are one office and six commercial districts in the city that would allow clinics under current zoning regulations.
"The intended purpose of this proposed amendment (is) to prohibit the establishment of any uses within the city which violate federal law, and this amendment by inference would prohibit medical marijuana dispensary clinics as the sale and distribution of marijuana violates federal law," according to the explanation of the agenda item.
Although Drolett has said he received a few calls about them, there are no pending applications or established medical marijuana dispensaries in the city.
On Sept. 21, the Planning Commission held a public hearing on the proposed text change and tabled the item until October. Commissioners then held a work session on the topic.
At the special meeting in November, the planning commission unanimously approved a recommendation to adopt the proposed amendment to the city's zoning ordinance and sent it to the city council.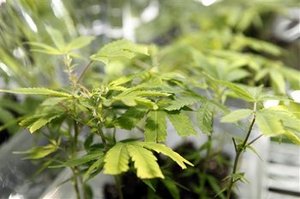 "The issue of medical marijuana dispensaries, 'clinics' has been a growing concern since the use was voted upon in 2008. Some communities have attempted to control the spread of the 'clinics' by allowing them only in certain zoning districts, others prohibit them as the activity violates federal law. Staff feels this amendment is the preferable method for controlling these types of activities," the agenda item states.
If approved, the ordinance change would be placed on the Dec. 14 meeting for its second reading.
On Sept. 28, the city council placed a 60-day moratorium on the establishment of medical marijuana dispensaries while the planning commission deliberated on the issue.
The Chelsea City Council meets at 7 p.m. at the Washington Street Education Center, 500 Washington St.
Lisa Allmendinger is a reporter for AnnArbor.com and can be reached via e-mail at lallmendinger@sbcglobal.net.