Posted on
Thu, Sep 6, 2012 : 1:34 p.m.
Chelsea doctor's office raided by federal agents
By John Counts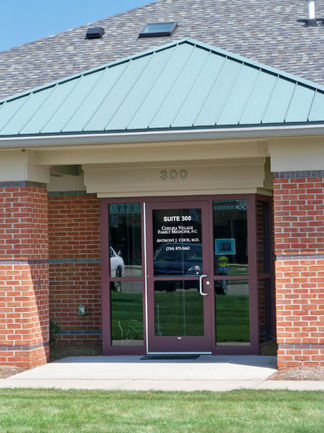 AnnArbor.com photo
Federal agents raided a Chelsea doctor's office Wednesday, but details were scant.
Drug Enforcement Agency group supervisor Andrew Eiseman confirmed Thursday a federal search warrant was executed at the office of Dr. Anthony Choe Wednesday morning.
The agency could not comment on the nature of the raid or what was taken from the office of the family practitioner because it's an ongoing investigation, Eiseman said.
Manchester resident Sandy Goosby said she was driving near the office, located at 1600 Commerce Park Drive, Wednesday morning around 9:30 or 10 a.m. and saw officers, patrol cars and police tape.
"(The officers) were carrying out big black bags," she said.
The offices were closed Wednesday when AnnArbor.com called. On Thursday, the receptionist who answered had no comment.
John Counts covers cops and courts for AnnArbor.com. He can be reached at johncounts@annarbor.com or you can follow him on Twitter.