Posted on
Thu, Jun 24, 2010 : 5:45 a.m.
Chelsea First Steering Committee aims to develop city's brand, image
By Laura Blodgett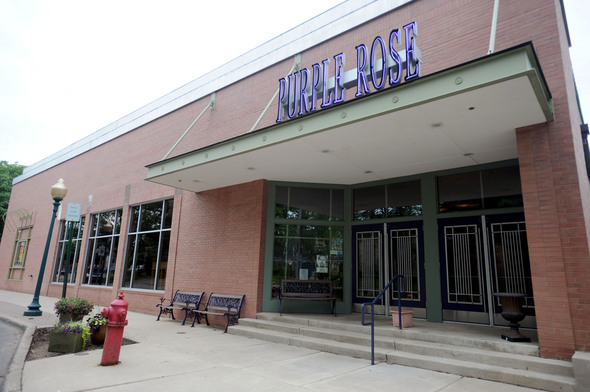 Angela Cesere | AnnArbor.com
Chelsea leaders are preparing a major branding and marketing push for the city with the formation of the
Chelsea First Steering Committee
, an independent group operating under the Chelsea Area Chamber of Commerce and funded by the city and the Chelsea Downtown Development Authority.
"When you think of a place like Frankenmuth or Mackinac Island, you know exactly what you are getting," said Dania Dunlap-Hurden, who was recently hired as the marketing director of the committee. "Chelsea has much to offer but nothing is under one umbrella."
Melanie Maxwell |AnnArbor.com
Dunlap-Hurden said the first step will be to develop a brand and a recognizable logo for Chelsea. The second step will be to understand what different area businesses and organizations are doing and develop a timeline with possible collaboration between activities to "get more bang for the buck."
"I have children in the school system, but people who don't have no idea that we have an amazing choir and music department that put on phenomenal shows," said Dunlap-Hurden. "We want to ensure that everyone knows what each other (is) doing."
Pat Cleary, owner of Cleary's pub and head of the steering committee, said the city has tried past marketing efforts but they have not succeeded because of lack of manpower.
"We have been talking about forming a marketing group like this for the last 10 years," he said. "The main obstacle has been that as business owners we're all too busy running our businesses to do it. So we decided we needed to hire someone to run a focus group and then hire a director to coordinate the program.
"The way things are now the left hand doesn't know what the right hand is doing. We felt that a marketing plan would really promote the many different assets we have in Chelsea, such as the Purple Rose Theatre, Jiffy Mix tours, Chelsea Teddy Bear Company and so on. We are a destination town and just need to be a little more organized about attracting people into town."
The group is seeking proposals from an agency to develop a brand and logo and plans to roll out the marketing program Oct. 10, taking advantage of the catchy date 10/10/2010.
Cleary would like to see the program attract more visitors to Chelsea, as well as more new businesses and even new residents.
Dunlap-Hurden said the group is looking to draw people from all over the area, including Indiana and Ohio. "Maybe people in Novi or Pontiac would come for a day trip or a girls' weekend," she said, noting that Chelsea is ideally located with access right off I- 94 and only 45 minutes from a major airport.
She also hopes to dovetail efforts with those of Ann Arbor. "The Ann Arbor Convention and Visitors Bureau is a phenomenal group, and we'd like to tie in with them more to leverage each other and expand the market for both Chelsea and Ann Arbor."