Army sergeant from Chelsea wounded in Afghanistan, recovering in Texas
Posted on Fri, May 4, 2012 : 5:45 p.m.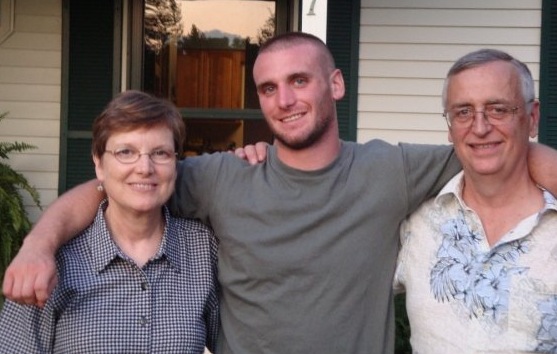 Photo from Facebook

A Chelsea area man is recovering in an Army hospital in Texas after being wounded last month in Afghanistan.

Sgt. John Lowry, 26, was in stable condition Friday afternoon in Brooke Army Medical Center in San Antonio, a hospital spokesman said. He said he could release no further information.

Lowry's grandmother, Adele Lowry, said her grandson's prognosis is very good. She wasn't sure of the exact date or nature of his injuries, but she said she learned about them on April 25.

E-mails from Lowry's parents to a family friend indicate he was wounded in the chest and arm in a firefight. He was initially at a field hospital in Kandahar, Afghanistan, and later at Bagram Air Base before being transferred to the hospital in Texas.

His father, Bruce Lowry and mother, Sharon Lowry, who also live in the Chelsea area, are with him in Texas, as is his fiancee, his grandmother said.

Lowry is a 2004 graduate of Chelsea High School, his grandmother said. He had been in Afghanistan for about a year and was on his second deployment to the country when he was injured.

She expects he will eventually come home for a visit on leave and is looking forward to seeing him then.

Bruce Lowry said his son is a member of the 2-38th Cavalry, Long Range Surveillance, Charlie Company.

Milton Davis, quartermaster of the Veterans of Foreign Wars post in Ann Arbor, said the post is assisting the family with travel expenses.

Editor's note: The name of the unit with which Lowry was deployed has been corrected in this article.