Posted on
Wed, Sep 12, 2012 : 1:16 p.m.
Chelsea taking bids for demolition of Daniels Showroom downtown
By Cindy Heflin
The city of Chelsea is soliciting bids for the demolition of a former auto dealership near Main and Jackson streets, Chelsea Update reported.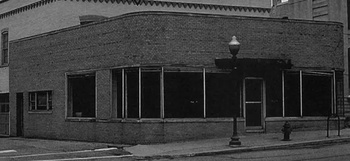 City of Chelsea photo
The building, known as the Daniels Showroom, is adjacent to the historic Mack Building, constructed in 1901, which the city wants to preserve. The buildings, along with a livery on the other side of the Mack building, are known as the Longworth Property.
The bids must include provisions for asbestos removal. The deadline for bids is Sept. 19.
In December 2008, the city's Downtown Development Association bought the three buildings for $400,000, and in June 2009, it voted to demolish the Daniels Showroom, which faces Main Street, and the livery building while leaving the Mack Building, which is between the two.
For more Chelsea stories, visit our Chelsea page.