Posted on
Tue, Mar 20, 2012 : 4:07 p.m.
Four projects to be discussed by Lyndon Township and the Road Commission Wednesday
By Lisa Allmendinger
Four possible road projects on three roads in Lyndon Township will be up for discussion when township and Washtenaw County Road Commission officials meet Wednesday at Township Hall for an annual meeting.
Lyndon Township, like many of the 20 townships in Washtenaw County, will receive less matching funds from the Road Commission for its local roads this year. The reduction is because of a decrease in the uncurbed roads under the Road Commission's jurisdiction in 2012.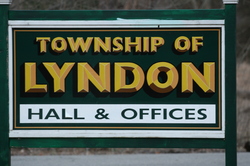 Lisa Allmendinger | AnnArbor.com
The township will have $11,955 in local road matching funds, plus a $275 carryover from last year. As far as drainage matching funds go, there is a $2,398 carryover from 2011 and $10,048 allocated for this year.
In 2011, about $19,600 was spent on local roads by the township while a total of about $237,370 was spent by the Road Commission. Major projects included ditching on Beeman Road from Waterloo Road to Cassidy Road and ditching and a new culvert on Boyce Road west of M-52.
The township spent nothing on its primary roads, while the Road Commission spent about $128,000 for maintenance work.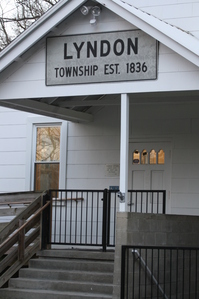 Lisa Allmendinger | AnnArbor.com
Here's what's up for consideration this year:
Roe Road south of Osius Road - Ditching and the addition of a culvert at an estimated cost of $3,000.

Roe Road north of Cassidy Road - Ditching and the installation of a culvert at an estimated cost of $2,450.

Boyce Road from M-52 to Beeman Road - Shaping of the surface and the application of 3,900 tons of gravel at an estimated cost of $39,400.

Waterloo Road from Werkner Road east about a half mile - Shaping the surface and the addition of 1,250 tons of limestone at an estimated cost of $16,500.
Officials also will discuss how many applications of dust control will be performed on the 32.41 miles of certified gravel roads that the township has agreed to have treated. There are actually 37.70 miles of certified gravel roads but 5.29 miles are left untreated by the Road Commission per an agreement with Lyndon Township.
Last year, there were two solid applications of dust control and one application costs about $11,862.
The meeting will take place at 6 p.m. at Township Hall, 17751 North Territorial Road.
Lisa Allmendinger is a regional reporter for AnnArbor.com, who also covers the Washtenaw County Road Commission. She can be reached at lisaallmendinger@annarbor.com.