Sylvan Township millage election: Hearing ordered to show cause for not doing recount
Posted on Thu, Sep 27, 2012 : 8:27 a.m.
Editor's note: The date of the hearing has been corrected in this article.
A judge has granted a Sylvan Township resident's request for a hearing examining the reasons for not conducting a requested recount of ballots in the Aug. 7 millage election, Chelsea Update reported.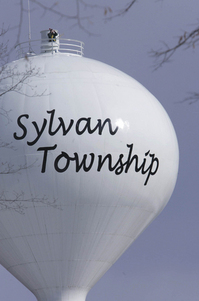 file photo
The 4.4 mill request
passed by 7 votes
, 480 votes to 473 votes. Township resident Janice Carr
requested a recount
, but the Washtenaw Board of Canvassers determined that the bags holding the ballots had not been sealed properly, and therefore, a recount could not be conducted.
Another resident has requested a hearing to "show cause" for denying the recount, the news website reported. Judge Archie Brown granted the show-cause request but denied requests for a preliminary junction and temporary restraining order, according to the report. The hearing was set for 9 a.m. Oct. 3.
The tax would raise funds over a 20-year period to pay the county back about $13 million Sylvan Township owes in back taxes and for payments absorbed by the county after the township defaulted on a loan for a water and sewer development project.