Posted on
Thu, May 24, 2012 : 5:58 a.m.
Washtenaw County wants Chelsea to close its district court
By Amy Biolchini
In an effort to curtail county spending, Washtenaw County Commissioner Rob Turner has asked the city of Chelsea to consider closing its district court.
Turner approached the Chelsea City Council this week and announced that the county was seeking ways to save costs after it ended up paying out more money than it anticipated this year for animal control services, Sylvan Township loan defaults and for the police dispatch consolidation with Ann Arbor.
"I don't want to do anything drastic or anything to hurt the city of Chelsea, but I do think there's a possibility that both units of government can benefit," Turner said.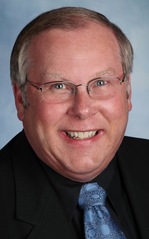 The 14A-3 District Court sits at 122 S. Main St. in Chelsea and is one of four 14A District Court locations in Washtenaw County, the other three being in Ann Arbor, Ypsilanti and Saline.
The 14A District Court hears misdemeanor cases, civil cases for disputed amounts less than $25,001, traffic offenses, summary proceedings, arraignments and preliminary exams. It serves the entire county, save for the City of Ann Arbor and Ypsilanti Township.
Out of all of the county court locations, Chelsea is the most remote and has an aging structure.
Washtenaw County commissioners and administrators had been talking about closing the court in Chelsea for about a year, Turner said.
"Chelsea is way on the far west end," Turner said. "It would save a lot of money if we could move it to Saline."
Saline's 14A-4 District Court is a larger, newer facility with more energy-efficient heating and cooling systems, Turner said.
"We're looking for ways to consolidate and that's what the state has told us to do," Turner said.
The county has already consolidated its juvenile court operations by moving them from a facility on Platt Road to downtown Ann Arbor.
In order for the 14A-3 District Court in Chelsea to close, the city government would have to put forth its own resolution and approve it. The county cannot force the court to close, Turner said, or it would have been done a long time ago.
"The ball is in their court," Turner said.
Amy Biolchini covers Washtenaw County, health and environmental issues for AnnArbor.com. Reach her at (734) 623-2552, amybiolchini@annarbor.com or on Twitter.