Chemotherapy treatment space in U-M's Cancer Center to get upgrade
Posted on Fri, Jun 22, 2012 : 9:08 a.m.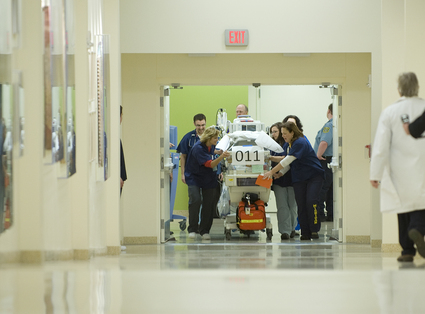 The University of Michigan's Board of Regents approved a $2 million allocation in renovation funding for the part of the Health System's Comprehensive Cancer Center that administers chemotherapy and other infusion treatments.

The board voted unanimously, 8-0, to approve the funds in its regular meeting Thursday.

The funding vote came as U-M regents also approved its academic budget and Health System budget on Thursday.

After pediatric infusion services and all bone marrow services moved to the new C.S. Mott Children's Hospital and Von Voigtlander Women's Hospital in December, about 6,300 of space on level B1 of the Cancer Center was left open.

Since that time, adult infusion services faculty and staff have made use of the vacated area. Major renovations to the space are necessary to administer infusion treatments to more adult patients, officials have said.

Renovations to the area would be done incrementally and would likely be completed by spring 2013.

The funding will allow for clinic areas be outfitted to treat adults, waiting room upgrades and the transition of some office space to exam rooms.