Posted on
Wed, Nov 16, 2011 : 7:35 a.m.
Christmas canceled at Three Cedars Farm near Northville
By Paula Gardner
The owners of Three Cedars Farm near Northville have been told they must cease their commercial operation —including their Christmas-themed events - due to zoning concerns.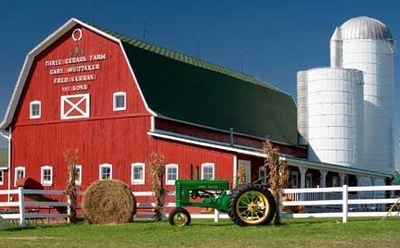 From Facebook
The business, located at 6 Mile and Curtis Roads in Salem Township in northeast Washtenaw County, has been a popular family destination for fall activities like pumpkin picking and a corn maze. For nine years, according to a letter from owners Gary and Sherry Whittaker, it's also had a "Country Christmas" with Santa Claus.
However, the Whittakers received a letter dated Sept. 9 from township officials telling them they could not operate the commercial enterprise due to agricultural zoning restrictions.
They posted a letter to customers on their webpage. It includes a copy of the township's order and this:
"During the nine years we have operated Three Cedars Farm, we have continuously allowed inspections from various local, county and state agencies. We have worked with other professionals including our insurance agent to create a safe, family friendly operation. Our safety record supports this claim. In our years of operation we have called 9-1-1 just once, for a visitor having a health issue.
"We have been forced, due to the actions of Salem Township officials to hire an attorney to protect our right to continue to operate Three Cedars Farm, without harassment. Unfortunately, the legal process is a slow one that requires our involvement. The time and energy that we must invest in fighting to preserve our right to operate Three Cedars Farm has prevented us from being able to prepare the farm for Christmas. "
WDIV-TV talked to the couple's attorney for a recent report, which said the station could not reach Salem Township officials. See that video.
This story will be updated.