Posted on
Wed, Mar 24, 2010 : 8:10 p.m.
Christopher Taylor announces campaign for Ann Arbor City Council
By Ryan J. Stanton
Incumbent Christopher Taylor, D-3rd Ward, announced this week he will seek re-election to the Ann Arbor City Council, vowing to continue to work to maintain Ann Arbor's vitality in uncertain times.
"We have lost millions of dollars in revenue due to state cuts, the university's purchase of the Pfizer facility, and massive local property devaluations," he said. "As a result, the city must reduce services. We must make these choices in a way that is fiscally wise and sustains the city's long term assets, but which nevertheless preserves the unique character of our home."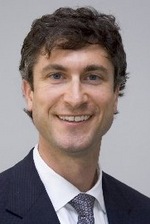 Taylor is the first candidate to officially file to run for city office this year. He turned in nominating petitions to appear on the Aug. 3 Democratic primary ballot.
"Serving on City Council during these past 18 months has been a tremendous pleasure and honor," Taylor wrote to constituents. "There remains, however, much work to be done, and so I write today to announce formally that I will seek re-election to represent the 3rd Ward on Ann Arbor City Council."
No challengers have pulled petitions to run against Taylor, though several other candidates are lining up in other wards and at least three people are running for mayor.
Taylor, an attorney who was first elected in 2008, said he promised two years ago to work to do the following:
Keep spending within the city's means.
Align development with Ann Arbor's character and values.
Invest in infrastructure.
Safeguard Ann Arbor's parks and recreation programs.
Support the neediest.
Listen actively and respond to taxpayers' concerns.
Taylor says he has served on a budget committee dedicated to reconciling the city's immediate and long-term needs with "efficient, structural spending reductions," and led the effort to maintain downtown height limits and balanced zoning boundaries on South University.
He also points out he supported commercial and expanded residential recycling, has worked to save the Ann Arbor Senior Center and Mack Pool, and fought to protect and promote the 3rd Ward's least affluent neighborhoods in the face of dwindling resources.
"I have striven to communicate openly with you, the voters, in a manner that does justice to the complexities of the issues before us and which gives you the background necessary to make informed decisions," he wrote in his letter sent to constituents this week. "If entrusted with your vote in August 2010, I will again apply these principles to the issues facing our city."
Taylor's campaign website is http://votetaylora2.com. Taylor can be reached at ctaylor@a2gov.org or 734-604-8770.
Ryan J. Stanton covers government for AnnArbor.com. Reach him at ryanstanton@annarbor.com or 734-623-2529.