Posted on
Tue, Jul 23, 2013 : 11:45 a.m.
Survey ranks University of Michigan as a top college to work for
By Kellie Woodhouse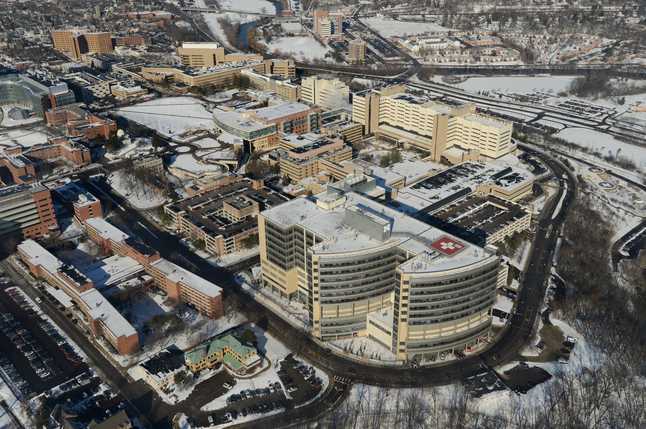 Melanie Maxwell | AnnArbor.com file photo
An annual Chronicle of Higher Education survey has ranked the University of Michigan as one of the best large four-year colleges to work for.
The Ann Arbor school made the Chronicle's "Great Colleges to Work For 2013" honor roll, along with nine other large four-year colleges. The Chronicle surveyed 45,000 employees at 300 colleges and placed 97 schools on the "great to work for" list.
This is the sixth year the Chronicle has produced the ranking, and U-M has placed on it each year.
Employees surveyed said U-M was a good place for collaborative governance, career development programs and fair compensation. They said working at U-M allowed for job satisfaction and work-life balance, and they reported feeling respected and having confidence in senior leadership.
They said the school has clear tenure requirements and possesses diversity, high-quality teaching environment and good facilities.
Of the 12 areas surveyed by the Chronicle, only one did not receive a high ranking: "Supervisors or chairs make expectations clear and solicit ideas," which was assessed by the Chronicle by asking those surveyed to agree or disagree with statements like "I believe what I am told by my supervisor/department chair."
When listing U-M's "outstanding feature," the Chronicle highlighted the school's Family Helpers program, which pairs students with staff and faculty who need elder care, child care, pet-sitting or yard work.
Kellie Woodhouse covers higher education for AnnArbor.com. Reach her at kelliewoodhouse@annarbor.com or 734-623-4602 and follow her on twitter.