Posted on
Fri, Feb 8, 2013 : 5:58 a.m.
Council member launches survey to measure citizen satisfaction in Ann Arbor's 2nd Ward
By Ryan J. Stanton
Do you feel like the city of Ann Arbor acts in your best interests? If you could make one suggestion for your elected officials to focus on during the next six months, what would it be?
Those questions and more are included in a new customer satisfaction survey City Council Member Sally Hart Petersen is using to gauge residents' feelings about city services.
Petersen, D-2nd Ward, has partnered with Ann Arbor-based ForeSee to launch the survey, which she's promoting on a new website at http://www.a2ward2.com.
"This is something that I wanted to do specifically for my constituents to get a sense of how I can best represent them on council," Petersen said.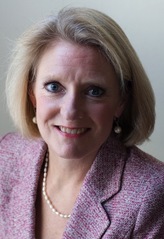 Petersen said she'll probably leave the survey open until the end of the month and then relaunch it quarterly to see how attitudes change.
ForeSee, which specializes in customer experience analytics, said trusted technology and proven methodology will be used to measure and manage feedback from residents.
The 40-question survey gauges feelings about garbage collection, recycling, public safety, transit, parks, condition of city streets and sidewalks, quality of the water system, pedestrian safety, street lighting and signage, friendliness of city employees, responsiveness of the city, return on investment from taxes, and whether residents feel they can trust their city government.
One of the questions asks survey takers if they live in the 2nd Ward. Petersen said residents who live outside her ward are welcome to take the survey, and she'll tell them apart from that question.
Petersen said she looks forward to working with ForeSee to understand the wants and needs of the citizens of Ward 2, and using that knowledge to improve the citizen experience for not only the residents of her ward, but all residents of the city of Ann Arbor.
"The more satisfied Ward 2 constituents are, the more likely they are to spend time and resources in the city of Ann Arbor, participate in civic activities and trust the city government," she said.
Prior to being elected to the City Council in November, Petersen said she specialized in understanding the voice of the customer in her positions at CFI Group and ABN AMRO Mortgage Group.
ForeSee was co-founded in 2001 as a joint venture by Compuware Corp. and CFI Group. Petersen is the former marketing director for CFI Group, where she worked from 1996 to 2001.
Petersen said she's paying for the survey out of her own pocket. Asked how much it will cost, she said only that it will be less than the roughly $16,000 she makes as a council member.
In a news release, ForeSee touted its experience in measuring citizen satisfaction across multiple channels for several agencies, including the U.S. General Services Administration and the U.S. Department of State, as well as Fortune 500 companies like Procter & Gamble and DTE Energy.
ForeSee said its scientific measurement capabilities are based on the methodology of the American Customer Satisfaction Index.
Ryan J. Stanton covers government and politics for AnnArbor.com. Reach him at ryanstanton@annarbor.com or 734-623-2529. You also can follow him on Twitter or subscribe to AnnArbor.com's email newsletters.