Posted on
Thu, Dec 29, 2011 : 5:59 a.m.
New online tool allows Ann Arbor residents to track city's snowplows in real-time
By Ryan J. Stanton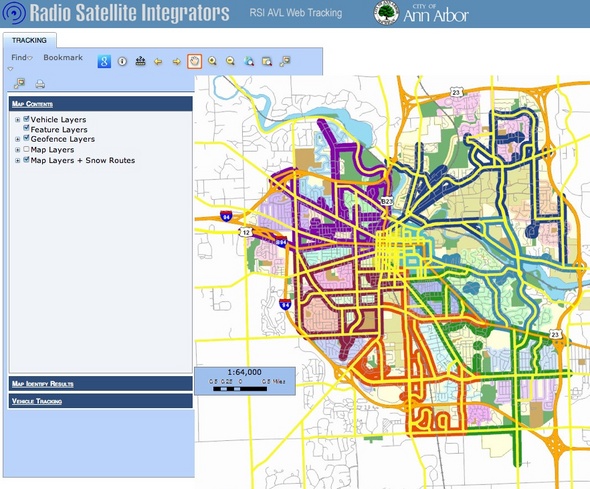 Waiting for a snowplow to come through your neighborhood? Want an update on where the city's snowplows are at and which roads have been cleared already?
A new online tracking tool launched by the city of Ann Arbor now allows members of the public to follow the city's snow removal efforts essentially in real-time.
The Ann Arbor City Council last year approved spending $88,000 to equip up to 100 city vehicles, including 47 snow removal vehicles, with GPS tracking technology.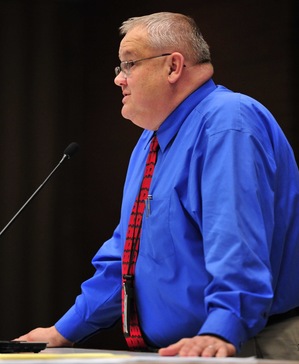 Ryan J. Stanton | AnnArbor.com
Craig Hupy
, the city's interim pubic services area administrator, said 14 large snowplows and 33 smaller vehicles used for snow and ice removal are now equipped.
"Our primary goal is to increase the efficiency and effectiveness of snowplowing operations," Hupy said.
The tool allows members of the public to view a color-coded map showing the different snow removal routes. It provides a real-time view of all active snowplows and vehicles spreading sand and salt in the city, including the specific location of every vehicle, the speed at which it's traveling, and the direction it's headed.
The city has different guidelines for snow removal depending on how much snow or ice has accumulated. When there is light snow — meaning less than 4 inches — or ice conditions, about 98 miles of major streets are cleared with chemical de-icing agents.
When heavier snowfall of 4 inches or more occurs, street plowing begins with the city using all salt and plow trucks and available staff in field operations, including employees from the street maintenance, solid waste, utilities and parks areas.
At that point, all snow removal equipment is staffed on a 24-hour schedule — in 12-hour shifts — until all city-maintained streets are cleared. According to city officials, the goal is to clear all major and residential streets within 24 hours of an average 4-inch snowstorm.
The city has 197 miles of local residential streets, which are a second priority to major arterial streets during snowstorms. The city also is responsible for removing snow from 58 miles of city-maintained bicycle paths and sidewalks fronting city-owned properties.
The city staffs a snow desk that answers phones and manually posts information on the city's website about the progress of snow removal efforts during storms. Hupy said the snow desk will be staffed again this winter as the city tests out the new GPS tracking system.
But if the tracking tool proves effective, Hupy said, the goal is to move away from staffing the snow desk and reduce the need for answering public inquiries during snowstorms.
The city hasn't yet had a major snow event to truly test the new online system, which went live Dec. 19.
According to University of Michigan weather observer Dennis Kahlbaum, the city hasn't had 4 inches of snow within a 24-hour period yet this winter.
According to statistics tracked by Kahlbaum, Ann Arbor saw about 3 inches of snow on Dec. 5 and about 3.5 inches between Nov. 29 and Nov. 30. Tuesday brought about 1.3 inches.
Ryan J. Stanton covers government and politics for AnnArbor.com. Reach him at ryanstanton@annarbor.com or 734-623-2529. You also can follow him on Twitter or subscribe to AnnArbor.com's email newsletters.