Posted on
Mon, Jul 29, 2013 : 5:54 p.m.
Online survey asks residents to weigh in on dog park preferences
By Cole Bertsos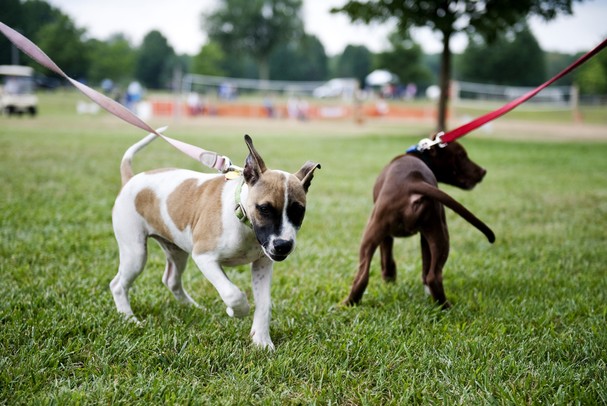 Daniel Brenner | AnnArbor.com
No place for Fido to run and play? Well, just as you would say to him, "Speak!"
According to a release sent out by the city of Ann Arbor's Dog Park Subcommittee of the Park Advisory Commission, residents are being invited to participate in an online survey to give their opinion on potential dog parks being developed in the city.
The survey is for both dog owners and non-dog owners and is estimated to take about 10 minutes to complete.
PAC is asking for input on both where the parks potentially could be located as well as what types of amenities they would include. This would include both existing and new dog parks.
The subcommittee has been working toward developing the elements and criteria they believe will lead to a successful dog park, such as location, size and unique features. The survey also asks for residents to weigh in on elements the public thinks are important.
The subcommittee will host two public meetings — 7 to 8 p.m. Aug. 27 in the basement conference room of Larcom City Hall at 301 E. Huron St.; and 7 to 8:30 p.m. Sept. 11 at Cobblestone Farm Barn at 2781 Packard Road. You also can email PAC for more information.