Posted on
Thu, Apr 19, 2012 : 5:59 a.m.
Closing Roberto Clemente, eliminating teachers, busing on the table to fix $17.8M Ann Arbor schools shortfall
By Danielle Arndt
This story has been updated.
Closing Roberto Clemente Student Development Center, eliminating middle school athletic directors and slashing more secondary bus routes are among the proposals on the table for addressing Ann Arbor Public Schools now $17.8 million budget shortfall.
The shortfall, previously estimated at $16 million, grew after the district's second quarter projections came in $1.8 million in the hole.
The district immediately enacted a spending freeze and hopes to recoup some of its loss prior to July 1, said Deputy Superintendent of Operations Robert Allen. But if it cannot recoup the $1.8 million, the deficit will carry over into the new fiscal year.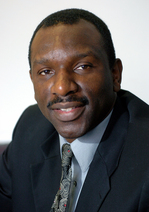 Allen gave a preliminary budget presentation to the
Board of Education
Wednesday. He outlined three distinct plans for cutting expenditures and also for using a portion of Ann Arbor's $19.7 million in fund equity, the district's main savings account, to balance the budget.
Allen projected AAPS would receive about $6 million in revenue from Schools of Choice, its Medicaid reimbursement for special education and Gov. Rick Snyder's Best Practices and proposed funds to offset teacher retirement costs.
Allen's first plan would require $7.364 million in cuts and $4.436 million in fund equity, the second calls for $9.759 million in cuts and $2.041 million in fund equity and the third would be $13.455 in cuts.
While the third plan is "not necessarily something we would recommend," Allen said his team thought it was important to present the board with one option capable of covering the full $17.8 million. Closing Roberto Clemente and cutting teaching positions are included in all three plans.
The elimination of busing for all grade levels, excluding special needs children, was the proposal that pushed plan No. 3 over the edge. Axing transportation for the district would result in a budget reduction of $3.5 million, according the report.
Transportation, despite suffering massive cuts in 2011-12, will be a major item on the chopping block again this year. It was proposed to:
Combine the bus runs for Bryant and Pattengill elementary schools for a budget reduction of $16,560.
Eliminate the 4 p.m. middle school bus runs for students attending after-school programs ($84,284).
Eliminate the midday shuttles from the comprehensive high schools to Community High School ($230,184).
Eliminate transportation to and from the district's "choice" schools, Ann Arbor Open, Skyline High School, Roberto Clemente and Community ($266,400).
Or get rid of high school busing entirely ($545,000).
Allen said parents at Bryant and Pattengill have approached the district about combining runs in the past, expressing they have children at both schools and would like to have them ride the same bus.
"Both schools start at the same time, so we have about a five- to eight-minute window we are working with to see what we can do," he said. "We are trying to restructure routes to make it work."
The 4 p.m. bus service for after-school program attendees was set to be eliminated last year. But toward the end of the budget process, it was added back in to the budget, Allen said.
The two proposals that caused the most concern among trustees were closing down Roberto Clemente and the possibility of cutting 32 full-time teaching positions.
Allen said consolidating the district's two alternative high schools, Ann Arbor Technological High School and Roberto Clemente, would result in a savings of $400,000. That figure does not represent transportation costs, just operational expenses and administrator and teacher salaries, he said.
Allen said the A2 Tech building is bigger and could better accommodate the students. He added the other options would be closing both alternative high schools and dispersing the students into smaller programs within the comprehensive high schools.
The reduction of 32 teachers would equate to a budget savings of $3.2 million, according to the report. If that number were increased to 48 or 64 teachers, the district would cut $4.8 million or $6.4 million from its budget, respectively.
Other proposals on the chopping block to address Ann Arbor's shortfall are:
Eliminating the district's three police liaison officers for a total reduction of $350,000 or about $118,000 per officer.
Cutting the middle school athletic directors for $37,500. Or sharing athletic directors among multiple buildings.
Eliminating four counselors ($400,000). Under the existing union contract, Allen said the district must maintain a 350-to-1 student-to-counselor ratio. Right now, AAPS has 250 to 300 students assigned per counselor, he said.
Disallowing the use of general fund money for entry fees for athletic competitions ($58,000). Allen said this would be for weekend, non-league tournaments and invitationals. The sports boosters possibly could provide funding instead for those tournaments.
Reducing high school lacrosse to a club sport rather than a varsity sport ($93,000). Allen said this proposal was on the table last year.
Disallowing the use of district funds for summer band and music camps ($60,000).
Outsourcing the district's noon hour supervisors ($75,000).
Reducing the budget allocated for classroom substitute teachers ($200,000).
Consolidating the district's summer school program into one building instead of multiple buildings ($80,000).
Reducing the district-wide $5 million discretionary fund by $250,000.
Restructuring the information technologies department ($200,000). Allen said this is not intended to impact the number of full-time employees, but it is dependent upon the upcoming technology millage passing. He said otherwise, there could be between $50,000 and $75,000 that would need to be added back in to the budget.
Doing away with the early notification incentives for retirements ($40,000).
Allen and Superintendent Patricia Green will make a formal, more detailed budget presentation at the April 25 Board of Education regular meeting. Administrators will give their recommendation to the board at that time.
Staff reporter Danielle Arndt covers K-12 education for AnnArbor.com. Follow her on Twitter @DanielleArndt or email her at daniellearndt@annarbor.com.