Posted on
Mon, Mar 28, 2011 : 5:58 a.m.
Ypsilanti City Council member says every option should be on the table if city is to avert state takeover
By Tom Perkins
Ypsilanti City Council member Pete Murdock is offering a message to the city: Without significant changes, Ypsilanti could come under control of one of Gov. Rick Snyder's emergency financial managers.
In a recent presentation to the City Council delivered just before it begins the budget process, Murdock said every type of cut should be on the table and every source of revenue considered if the city wants to avert a state takeover.
The city is projecting that its $9 million in reserves will be gone by the end of fiscal year 2014, which Murdock said gives the city two years to act. Projections also have the city facing a $4.5 million shortfall by 2016.
Under the new "local government and school district fiscal accountability act," a variety of factors could trigger a review of a local government's financial status, such as failing to fulfill a deficit obligation plan, or failing to pay wages or salaries owed to employees or retirees.
The governor may then decide to appoint a team to examine the situation and decide whether the local government meets the conditions of "severe financial distress," defined as threatening the local government's "current and future capability to provide necessary governmental services essential to the public health, safety, and welfare."
Ultimately, an emergency manager could be appointed.
Murdock said the point of his presentation is to provide a sense of urgency to the situation. He is also calling for the city to develop a five-year plan that would eliminate the deficit.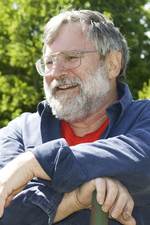 Photo courtesy of Kate de Fuccio
"When we go into the budget process, we need administration to put forth something that projects five years ahead that brings us into solvency," Murdock said. "We need to know that there's light at the end of the tunnel and that light isn't an oncoming train."
Several main sources of revenue are in jeopardy. State-shared revenue has been declining for a decade, and Snyder is proposing eliminating the statutory revenue-sharing program altogether, though city officials say Ypsilanti is still likely to receive some state funding.
Snyder is also proposing eliminating the personal property tax, which would equate to a roughly $400,000 loss from the general fund.
The city is prevented by state law from raising more than 20 mills for its general fund, and it has already hit that ceiling.
Murdock said many residents aren't aware of the limited options the city has for generating new revenue, and he discussed some options in his presentation. He underscored that he wasn't advocating for any of the ideas, just listing the city's choices.
Among them are:
A "pay-to-throw" trash system.
A citywide income tax.
A Headlee override on solid waste millage to generate an additional $65,000 a year.
A stormwater utility fee.
Asking voters to approve a 4- to 5-mill debt retirement millage for Water Street debt.
Reauthorization of bonds issued for street repair.
Eliminating or restructuring the Ypsilanti Downtown Development Authority's funding.
City Manager Ed Koryzno said he agrees with Murdock's assessment of the financial picture and said much of the information presented are ideas that the administration and the council have been discussing for years. But he added there is a new urgency given the decrease in property values and changes proposed at the state level.
"We've been doing five-year plans — that's not anything new, but the circumstances are changing," Koryzno said. "With the passage of time, the deadline, so to speak, is creeping up."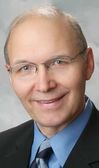 Murdock said none of the choices is a silver bullet, but the option that would perhaps generate the most money — a citywide income tax — was rejected by voters by a 2 to 1 margin in 2007. Murdock campaigned against that income tax, but said there were reasons at that time to oppose it.
The increase was expected to generate a net of $2 million to $3 million, which Murdock pointed out is still short of the estimated $4.5 million gap facing the city.
The city could put a 4- to 5-mill tax to pay off Water Street debt in front of voters, though Murdock said the chances of that passing are slim. The city bought the 38-acre water street property a decade ago with a plan to develop it into a mixed-use residential area, but the site has failed to attract developers.
Water Street debt service payments are one of the largest factors affecting the city's budget, and the city made its first $472,000 payment in May. It must continue to make biannual payments that will grow to $1.3 million each by 2015. A "pay-to-throw" trash collection arrangement would require residents to pay a fee for each bag of trash discarded. How much money it would generate would depend on the fee structure the city set up, but Murdock estimated that roughly 60 percent of the 3-mill solid waste millage is spent on trash collection.
"It still doesn't cover the costs, but one of the ways to deal with that is to look at a program where instead of paying based on the value of your house, base it on how much stuff you throw away. It's like a utility — the more you use, the more you pay," Murdock said, adding the idea would also encouraging recycling.
The city could also generate an additional $65,000 with a Headlee override on its solid waste millage. That would restore the city's ability to capture 3 mills instead of the 2.71 maximum allowed per the Headlee Amendment.
Koryzno said staff is already working on solid waste budget issues.
Murdock estimated that the city could raise an additional $250,000 annually through a stormwater utility fee. The fee is implemented by determining how much of a property is not permeable and applying a fee to it that would be used for the city's street fund. Murdock said that would free up money to fund street and stormwater line projects.
Koryzno said he proposed that idea in 1997, but the legality of such a fee was in question following several court decisions. He said other cities have implemented the fee in recent years and he has seen renewed interest from the council. If a majority of the council favors the idea during the upcoming budget process, it could be implemented, Koryzno said.
Following his March 1 State of the City address, Mayor Paul Schreiber brought up the possibility of such a fee and said several council members had indicated informally that it was a good idea.
Bonds that voters approved for street repairs in 2000 are set to expire in 2016, Murdock said, and their reauthorization is an option. Residents pay on two millages for the bonds, and Murdock suggested extending those 10 years longer to provide immediate street repair funds.
Murdock also suggested the possibility of eliminating the DDA's financing district. The DDA is funded through a tax increment financing authority set up in three downtown areas. The assessed value in that district was frozen at the time the district was created, and incremental increases in value go to the DDA, of which roughly 60 percent would be city funds.
"The question is, would we get more bang for our buck if the city spent the money?" Murdock said. That would provide the city with approximately $250,000 annually, though a portion would be used for bond debt retirement for several years before the city could use it. It is the only option that wouldn't require residents to pay more in taxes or fees.
"I've been getting sort of a 'Hmm … this is bad' kind of reaction from people, and that's the reaction I'm going for," Murdock said. "You think we have revenue options? This is what they are. We know how to cut stuff, we've been doing that for several years. Eventually, we're going to be paying a lot of money and not having any services. Maybe the city is structurally incapable of providing these services — that could be."
Council Member Brian Robb said he favored examining all the options, but also expressed frustration with the state's tax structure and changes coming down from Lansing.
"The deck is stacked against us," he said. "There is nothing we can do to raise the revenue that will bridge that gap (between revenue and expenditures). We can do everything Pete put in there and there is nothing that will change that.
"The governor isn't going to make it easy on us. He has proposed a cowardly budget. He said he doesn't want to break unions so he's going to make us break them. That's a horrible way to run a state."
Council Member Dan Vogt had similar thoughts.
"It's clear to me that what the Republican majority wants is the local governments not to get any money from the state," he said. "Whether we like it or not, that's what we're getting from the governor, so some kind of tax enhancement is going to be necessary to avoid making further cuts, further serious cuts."
He said the city needs to find the best mix of cuts and "revenue enhancements," which ultimately means new taxes or fees.
"There's no single magic bullet, and all the magic bullets combined probably won't cure the problem — it's too deep," Vogt said. "Is it going to be lay offs, reductions of wages, what do people prefer?"
Vogt said he is planning community forums to discuss what sort of cuts or new taxes and fees residents could support. He said no details on time or location are set, but anyone interested in participating can contact him at dvogt@cityofypsilanti.com.
Schreiber said he agreed the situation is serious and said he thought Murdock's presentation helped "sound the alarm," but he cautioned against making too many changes before the state offers its budget. He said he would like to see the city wait until the fiscal year 2013 budget to make any significant changes.
"Things are too fluid at the state level to start sticking stakes in the ground and figuring out where to go," he said.
Tom Perkins is a freelance reporter for AnnArbor.com. Reach the news desk at news@annarbor.com or 734-623-2530.