Posted on
Tue, Oct 9, 2012 : 4:32 p.m.
Washtenaw County treasurer candidates sound off in friendly forum
By Amy Biolchini
Not only did the two candidates for Washtenaw County treasurer dress similarly in conservative gray suits Monday night for an election forum, they both agreed it was better to steer clear of the bashing that comes with many political campaigns.
Incumbent Washtenaw County Treasurer Catherine McClary faced her opponent Marlene Chockley Monday night in a friendly, live televised forum hosted by the hosted by the League of Women Voters of the Ann Arbor Area at the CTN Studios in Ann Arbor.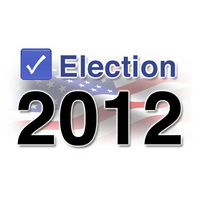 Both women described themselves as honest to a fault, and often pitched questions to one another during the forum.
The Washtenaw County office of the treasurer has an annual budget of $1.4 million for the 2012 fiscal year and 12.5 positions paid by the county's general fund.
The treasurer serves a four-year term and has an annual salary of $98,570.
Chockley, a Republican and former Washtenaw County Commissioner, is currently chairwoman of the Northfield Township planning commission.
Citing changing demographics in Washtenaw County, Chockley said she's running on a platform to make people more aware of the issue of an unfair tax burden being placed on people that can't afford to pay.
"You name it, there's taxes and surcharges on everything," Chockley said. "As those costs go up, they're less and less able to pay for their rent, their mortgages. I'm concerned that we're pushing people over the edge by having too many taxes."
Chockley cited SEMCOG statistics that over the next 25 years, the senior population in the county will grow by 150 percent, and many of them will live alone on fixed incomes.
McClary, a Democrat, said she is running for re-election because she loves the money management responsibility of being treasurer and being able to save people's homes. She cited a model program implemented by the county that has held back 250 to 300 homes from foreclosure.
With a former career as an investment banker and stockbroker, McClary also served on the Washtenaw County Board of Commissioners for six years.
Chockely admitted she doesn't have banking experience like McClary, but knows how to balance her own household's budget.
"I'm just here to make sure we're looking at ways to reduce our government costs," Chockley said.
The treasurer has to receipt, deposit and account for the approximate $1 billion that comes in and out of the county every year, and manage the county's $150 million investment portfolio, McClary said.
The treasurer is also responsible for collecting taxes and foreclosing on properties.
Scarce resources at the county level means the treasurer's office has a small staff. McClary said the challenge is to maintain levels of customer service and internal controls with reduced staff.
Chockely pointed out that the county could be pursuing more ways to offer its services online - a point McClary agreed with.
The county currently allows residents to purchase dog licenses online - and about 41 percent of all dog licenses purchased are done through the online portal, McClary said.
Something the treasurer's office could do in the future would be to let people pay their delinquent taxes online, McClary said.
The Monday forum was the first of a series of forums that the League of Women Voters will host this week, which air live from 7 to 9:30 p.m. on Channel 19.
Amy Biolchini covers Washtenaw County, health and environmental issues for AnnArbor.com. Reach her at (734) 623-2552, amybiolchini@annarbor.com or on Twitter.