Hutaree leader had no criminal history in Lenawee County, court records show
Posted on Wed, Mar 31, 2010 : 9:30 a.m.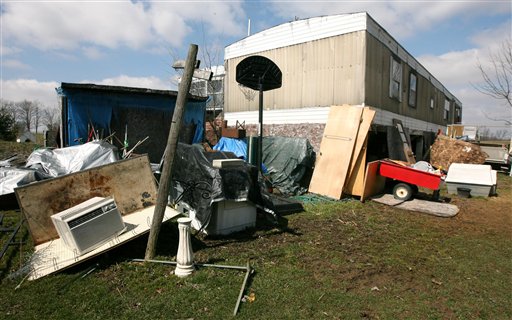 Madalyn Ruggiero | The Associated Press
Nothing in Lenawee County Circuit Court records indicates Hutaree leader David Brian Stone engaged in criminal activity in the county in the past.
Stone, 45, and eight other members of the Christian-oriented militia group have been charged in a federal indictment that accuses them of conspiring to "levy war against the United States."
Eight of them are scheduled to appear in federal court in Detroit at 1 p.m. today for arraignments and bond hearings.
Among other allegations, the indictment accuses members of discussing killing a law enforcement officer, then attacking officers who attended the funeral. AnnArbor.com reviewed every file available on Stone in the Lenawee County court clerk's office Tuesday.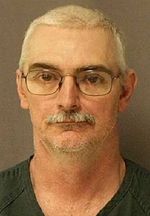 While Stone has no history of criminal activity in the county, his second wife, Donna Stone, sought a personal protection order against him on Sept. 5, 2000. In a handwritten letter, she alleged he "kicked me out of our home" and didn't want her to take her son when she left.
She went to the home with a friend on Aug. 22, 2000, to pick up her son after calling the Lenawee County Sheriff's Office, the letter says. When she arrived, police officers weren't there, so she didn't stop, she wrote. When she drove by the home again, "David Brian Stone was standing in the front yard with his gun," the letter says.
The personal protection order request was refused by a judge because of "insufficient allegations."
Records from Stone's two divorces show he has four children, ranging in age from 18 to 24. Two of them and Stone's current wife, Tina Mae Stone, have been charged in the case.
Ronald Gaydosh, 62, of Harrison, has known Stone for 15 years and last saw him about a year ago. Gaydosh, the former state commander for the Michigan Militia Corps Wolverines, invited Stone and one of his sons over for a barbecue last April.
Stone was somewhat upset over his divorce from Donna Stone, but otherwise appeared to be fine, Gaydosh said.
Until five years ago, Gaydosh lived near Stone and sons David Brian Stone, Jr. and Joshua Stone, who also are charged in the indictment.
"He's a good father," Gaydosh said. "He raised both of his boys. Both of his boys are polite to seniors. They don't speak until spoken to. They've always treated me with respect."
Stone just wanted to "be left alone" by police officers and he "would leave them alone," Gaydosh said.
"As far as I know, he just didn't like them. He didn't want them bothering him."
Stone worked for years as a laborer at a Dover Township company that makes materials for cars, which is down the street from his Tomer Road home. A company representative declined to comment Tuesday.
Stone has three brothers and is the son of Ray Stone, who worked at an Adrian company that manufactured aluminum tubing for automobiles, records show.
A family tragedy struck on April 22, 1998, when a 17-month-old boy and 2-year-old boy drowned in a hole being dug for a septic system on Ray Stone's 10-acre property, records show. David Stone had participated in digging the hole, records show. The toddlers, who had been put down for a nap, were able to get outside a trailer on the property, records show.
Ray Stone had a close relationship with the boys, treating them as his own. The youngest was the grandson of his former wife and the other was her son, records show.
A lawsuit was filed in the deaths, and David Stone was among the defendants. It was dismissed on Sept. 11, 2000, in part, because Stone filed for bankruptcy Sept. 17, 1999.
Ray Stone attempted to help his son financially by allowing him to live in a trailer on his property and asking he pay only what he could, records from the lawsuit show.
.