Posted on
Sun, Jul 14, 2013 : 2:45 p.m.
Crank up the AC: Hot, muggy weather on tap for Ann Arbor area
By Sven Gustafson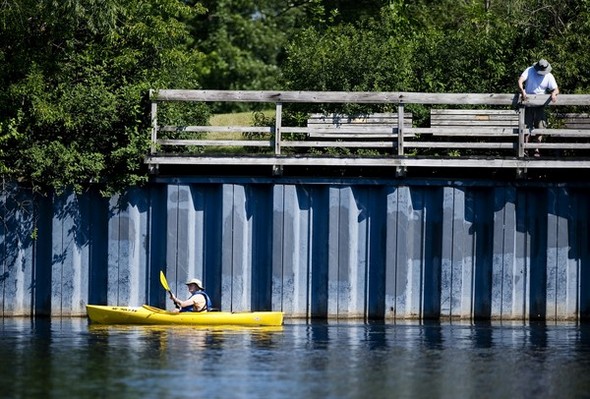 Daniel Brenner | AnnArbor.com
Hot and humid weather will settle in around Ann Arbor this week, with the heat index pushing 100 degrees and thunderstorms a threat through the end of the week.
Monday and Tuesday will feel much like Sunday, only sweatier, with clouds mixed with sunshine and highs reaching the upper 80s on Monday and right around 90 on Tuesday.
"With the humidity factored in we go well up into the upper 90s and close to 100 in the afternoon hours," said Carl Erickson, senior meteorologist with AccuWeather.
Temperatures are expected to remain near 90 degrees Wednesday through Friday before cooling off into the lower 80s on Saturday, Erickson said.
The best chance for thunderstorms comes Thursday along with a cold front that makes its way northeast to the area, and on Friday, when storms could be strong and accompanied by damaging winds, he said.
For up-to-date weather forecasts 24 hours a day, visit AnnArbor.com's weather page.