Posted on
Tue, Jan 8, 2013 : 8:36 a.m.
Crashes slowing traffic on westbound I-94 in Ann Arbor
By Cindy Heflin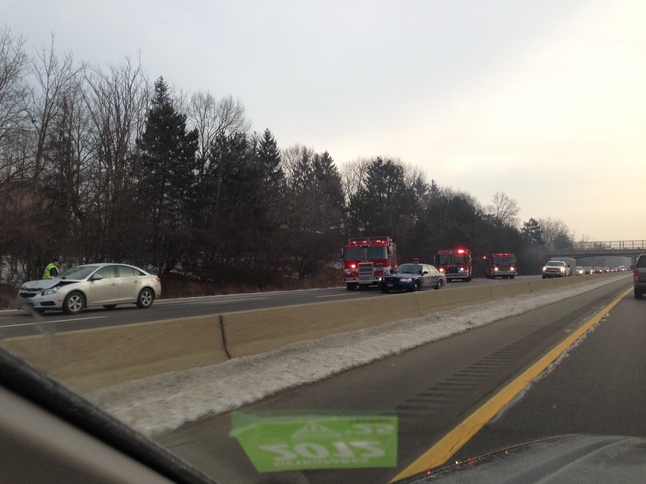 Photo courtesy of Chris Poterala
9 a.m. update: The crash near Carpenter Road has been cleared, a Washtenaw County dispatcher said. Police are still dealing with the crash near Stone School Road.
Two crashes were slowing traffic on westbound Interstate 94 on the south side of Ann Arbor Tuesday morning.
The crashes included a two-vehicle accident near Stone School Road and another crash near Carpenter Road. It was not clear how many vehicles were involved in that accident.
Michigan State Police had responded to both crashes, a dispatcher with the Washtenaw County Sheriff's Office said at 8:25 a.m.
Neither accident was believed to be blocking the freeway, but a Google map showed a lengthy backup in the westbound lanes of the freeway, stretching from about Platt Road to east of Michigan Avenue.
One person was transported to University of Michigan Hospital following the accident at Interstate 94 and Stone School Road, said Joyce Williams, spokeswoman for Huron Valley Ambulance. The patient was in stable condition, Williams said.
No further information was immediately available.
View Crashes 010813 in a larger map