Posted on
Fri, Apr 5, 2013 : 9:35 a.m.
2 men arrested in assault involving handgun
By John Counts
Two men are in custody after they pulled a gun on a man and beat him Thursday night at a residence in the 100 block of South Grove Street in Ypsilanti, police said.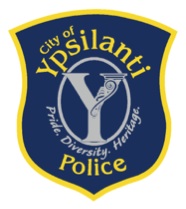 The victim, a 46-year-old Ypsilanti man, suffered a bloody lip and a swollen mouth, according to police, but declined to be taken to the hospital.
A 21-year-old man and a 20-year-old man, both of Ypsilanti Township, were apprehended soon after the alleged assault by deputies from the Washtenaw County Sheriff's Office and officers from the Ypsilanti Police Department, who pulled the two men over in a vehicle, police said.
Officers were first called to the residence at 10:20 p.m. after receiving a report of an armed robbery. A preliminary investigation revealed that it was not an armed robbery, but rather an aggravated assault. The three men were acquainted, police said.
The two men used the same handgun to threaten the man, police said. Officers recovered the small caliber handgun.
The motivation for the fight was not immediately released. Police continue to investigate,
The 20-year-old and 21-year-old are being held in the Washtenaw County Jail awaiting arraignment on charges of aggravated assault, felon in possession of a firearm and carrying a concealed weapon, police said.
John Counts covers cops and courts for AnnArbor.com. He can be reached at johncounts@annarbor.com or you can follow him on Twitter.