Posted on
Mon, Jun 3, 2013 : 4:37 p.m.
2 men considered 'armed and dangerous' wanted in shooting
By John Counts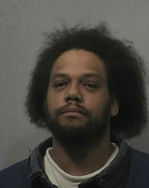 Courtesy of Pittsfield police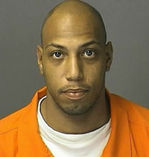 Courtesy of Pittsfield Township
The time of the incident has been corrected.
Pittsfield Township police issued a wanted poster Monday afternoon for two Ypsilanti men wanted in connection with a shooting Sunday night.
Ricardo Von Palmer, 38, and his brother Lester Jay Palmer, 39, are considered armed and dangerous, according to police.
Police believe the two men are responsible for the shooting of a 45-year-old man in the 3500 block of Fieldcrest Lane around 10:59 p.m. Sunday, said Pittsfield Public Safety Director Matt Harshberger.
The shooting incident was preceded by an argument the 45-year-old victim had with his girlfriend. Three men -- including the Palmer brothers -- soon ended up at the residence, Harshberger said.
"It started out as a domestic violence situation with the victim and a woman at the residence," Harshberger said.
The man was shot once through the legs, according to police. The three suspects then fled.
The victim and suspects were known to each other, but Harshberger did not want to elaborate on their relationship.
Police are looking for the Palmers and trying to identify the third suspect. The Palmers are believed to frequent several locations in the Pittsfield and Ypsilanti area, Harshberger said. Ricardo Palmer is about five foot eight inches tall and 215 pounds. Lester Palmer is six foot two inches tall and 250 pounds.
Anyone with information about this incident is asked to call the Pittsfield Township police non-emergency line at (734) 822-4911 or the anonymous tip line at (734) 822-4958.
John Counts covers cops and courts for AnnArbor.com. He can be reached at johncounts@annarbor.com or you can follow him on Twitter.