Posted on
Wed, May 8, 2013 : 4:58 p.m.
2nd suspect identified in abduction, both still at large
By John Counts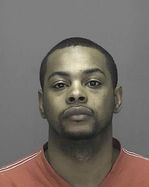 Courtesy of the YPD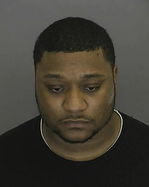 Courtesy of YPD
The second suspect police believe was involved in the abduction of a 25-year-old woman from an Ypsilanti apartment complex Monday morning has been identified.
Raymond James March, 21, of Belleville, is now being sought by police who believe he assisted 27-year-old Jeremy Abston in abducting Farrah Cook Monday.
Abston and March face multiple felony charges, including unlawful imprisonment and conspiracy to commit unlawful imprisonment, according to a news release from Ypsilanti police.
"Both suspects are still at large and should be considered a threat to the community," the release stated.
Police were first alerted to the abduction at 5:45 a.m. Monday when they were called to a residence in the 500 block of South Hamilton Street at the Hamilton Crossing Apartments after receiving a report that a man had forced a woman into a black or very dark blue Pontiac Bonneville. The incident was caught on security cameras and about 10 people witnessed the abduction, according to family members.
Surveillance pictures of the two suspects were released. Family members told AnnArbor.com two men in the videos watched Cook getting ready before they grabbed her and put her in the Bonneville.
Cook and Abston have three children together, twin 4-year-old girls and a 3-year-old boy. Police have said Farrah and Abston dated for four years before breaking up, which seemed to be Abston's motive.
By 2:15 p.m. Monday, Ypsilanti police announced Cook had escaped from her abductors and was safe. She was located in an apartment complex off Golfside Road in Ypsilanti Township. Police said Cook was able to get away with the help from another person in the complex.
She was treated at a hospital for a sprained ankle and was back home Monday evening, according to family members.
Abston is described as 5-feet-11 inches tall, between 240 and 250 pounds. He was last seen wearing a gray hooded sweatshirt, a white undershirt, dark pants and white shoes. Police said Monday he should be considered possibly armed and dangerous.
March was last seen wearing a red-and-white checked shirt.
Police on Tuesday morning said they had spoken Abston on the phone and remain in contact with his family.
Anyone with information on the whereabouts of Abston and March is encouraged to call the Ypsilanti Police Department at 734-483-9510 or Crime Stoppers at 1-800-SPEAK UP (773-2587).
John Counts covers cops and courts for AnnArbor.com. He can be reached at johncounts@annarbor.com or you can follow him on Twitter.