3 more home invasions reported in Ann Arbor as increase in break-ins continues
Posted on Wed, Sep 12, 2012 : 11:48 a.m.
Ann Arbor police are encouraging residents to secure their homes as a late-summer surge in home invasions continues throughout the city.
Three home invasions reported Tuesday bring to 29 the number of home invasions that have been reported in the 11 days since Sept. 1, according to CrimeMapping.com. That compares to 26 in the 11-day period from Aug. 21-31 and 23 from Aug. 10-20, , CrimeMapping.com statistics show. The city had 59 home invasion reports in all of August and 55 in July.
Ann Arbor police Lt. Renee Bush said in each of the home invasions Tuesday, intruders entered through unlocked doors or windows. Those incidents followed a weekend when eight home invasions were reported throughout the city, almost all of which included intruders coming through unsecured entry points.
One of those weekend break-ins resulted in a crime alert being issued by the University of Michigan Department of Public Safety.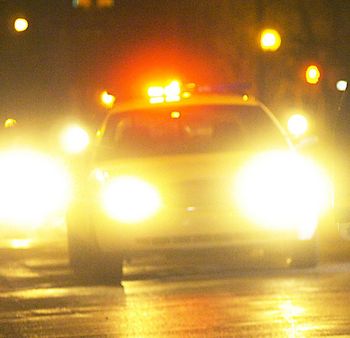 The first home invasion Tuesday occurred early in the morning when an Ann Arbor woman woke up at 6:10 to find a man in her apartment in the 900 block of South Forest Avenue. Bush said a noise woke the woman, and she got out of bed, finding the man standing in her kitchen.
When the man saw her, he bolted through the front door, which doesn't fully close and cannot be secured with a deadbolt. The man made off with a backpack containing a wallet and schoolbooks.
The man is described as black and is 6 feet 1 inch to 6 feet 2 inches tall, thin. He was clean-shaven and was wearing a dark zip-up sweatshirt and dark jeans.
The second incident occurred sometime between 8 p.m. on Monday and 6 p.m. Tuesday at a home in the 800 block of Church Street. Bush said a 20-year-old woman and 20-year-old man, both from Ann Arbor, returned to the home to find a storm window and a main window open.
The woman had left a watch and other jewelry on a shelf in a bedroom and those were the only items reported stolen, Bush said. Police have no information regarding a possible suspect.
The final incident was reported at 10:10 p.m. Tuesday in the 300 block of East Jefferson Street. Bush said a 21-year-old Ann Arbor man was returning to his home when he saw a man standing in the house's living room.
Originally thinking it was his roommate, the man continued toward the home. However, the intruder then sprinted out of an unlocked back door and the man called police.
The intruder is described as a thin white man, standing about 5 feet 7 inches tall and weighing 135 pounds. He was wearing a blue baseball cap, blue sweatshirt and khaki shorts. Nothing was reported stolen from the home.
Anyone with information on these incidents is encouraged to call the Ann Arbor police anonymous tip line at 734-794-6939 or Crime Stoppers at 1-800-SPEAK UP (773-2587).

View 300 E Jefferson St in a larger map