Posted on
Mon, May 6, 2013 : 10:29 a.m.
4 break-ins, 1 attempt reported in Ann Arbor during the weekend
By Kyle Feldscher
The warm weather has returned to Ann Arbor - and so have increased reports of home invasions.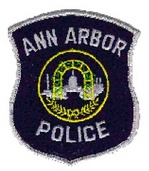 Four home invasions and one attempted home invasion were reported this weekend in the city, according to Ann Arbor police Lt. Renee Bush.
In three of the incidents, the homes were accessed through unlocked or open doors. Bush said it's important for residents to remember to keep doors and windows locked as the weather gets nicer.
An arrest was made in one of the incidents. A man reported his apartment in the 3500 block of Pheasant Run Circle was broken into sometime between 6:30 a.m. March 3 and 7:04 p.m. Friday. The man said he returned home and found the door kicked in at his apartment.
The man's car was stolen from the parking lot, along with furniture, televisions, an Xbox and an iPad. The car was recovered and a suspect is in custody, Bush said.
However, police are still looking for suspects in four other incidents reported since Friday.
At 10:57 p.m. Friday, a residence reported hearing someone trying to break-in to a home in the 3000 block of Sequioa Parkway, Bush said. The resident and a friend both heard someone trying to enter the residence through a sliding glass door. No entry was gained. A silver-colored sedan was seen leaving the area.
Three other break-ins were reported during the overnight hours on Saturday and Sunday and four laptops were reported stolen.
A laptop was stolen from a residence between 10 p.m. and 10:45 p.m. Saturday in the 700 block of Church Street. The suspect entered through an unlocked rear door while the resident and his roommates were sitting on the front porch listening to music.
Another laptop was stolen from a different residence between 11:20 p.m. Saturday and 1 a.m. Sunday in the 800 block of Packard Street. The suspect entered through an unlocked back door and stole a laptop off a desk in a bedroom.
Two more laptops were taken between 11 p.m. Saturday and 1 a.m. Sunday in the 700 block of Arch Street. The laptops were located in bedrooms at the home. The suspect entered the home through an unlocked front door.
There were no suspect descriptions released on the three home invasions or the one attempted home invasion.
Anyone with information on any of these incidents is encouraged to call the Ann Arbor police anonymous tip line at 734-794-6939 or Crime Stoppers at 1-800-SPEAK UP (773-2587).

View Untitled in a larger map
Kyle Feldscher covers cops and courts for AnnArbor.com. He can be reached at kylefeldscher@annarbor.com or you can follow him on Twitter.