Posted on
Wed, May 1, 2013 : 3:44 p.m.
Man arrested in 1 of 4 break-ins reported Tuesday in Ann Arbor
By Kyle Feldscher
Four break-ins were reported Tuesday in Ann Arbor and one man was arrested in one of the incidents after he attempted to get in a woman's vehicle as she parked in her garage.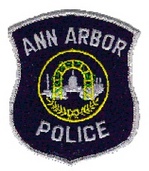 Ann Arbor police Lt. Renee Bush said the garage incident occurred at 10:07 p.m. Tuesday in the 600 block of Barber Avenue. Bush said a 35-year-old woman arrived home and was parking her vehicle in the garage when a man approached.
The man entered the garage and attempted to open the vehicle's door. He looked into the vehicle and then walked away, and the woman called police. Officers located the man a short distance away and took him into custody, Bush said.
Police also were notified at 12:48 p.m. Tuesday that a residence in the 900 block of Greenhills Drive was broken into. The landlord called police after finding a broken window in the basement and an open sliding door. Bush said no items were reported stolen.
Two laptops and jewelry were reported stolen after a break-in that took place some time between 8:30 and 10:30 a.m. Tuesday in the 2700 block of Windwood Drive. Bush said a door was pried open at the residence.
The final break-in occurred between 7 p.m. April 15 and 6:07 p.m. Tuesday in the 2300 block of Parkwood. Bush said a rear door was kicked in and jewelry was taken from the home.
Police still are looking for suspects in the unsolved cases. Anyone with information on the Greenhills, Windwood and Parkwood break-ins is encouraged to call the Ann Arbor police anonymous tip line at 734-794-6939 or Crime Stoppers at 1-800-SPEAK UP (773-2587).

View April 30 break ins in a larger map
Kyle Feldscher covers cops and courts for AnnArbor.com. He can be reached at kylefeldscher@annarbor.com or you can follow him on Twitter.