Posted on
Mon, Aug 29, 2011 : 4:30 p.m.
Ann Arbor man accused of sexually assaulting 15-year-old girl
By Lee Higgins
A man is accused of sexually assaulting a 15-year-old girl he knows on Saturday night at an East William Street home, Ann Arbor police said.
David Putman, 28, of Ann Arbor, was arraigned Sunday morning at the Washtenaw County Jail on three counts of third-degree criminal sexual conduct.
He remains at the jail, where he is being held on a $50,000 cash bond, jail officials said this afternoon.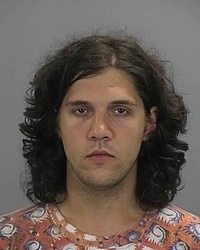 Ann Arbor police Det. Dave Monroe, who is listed in court records as the investigator in the case, could not be reached for comment today.
At Sunday's arraignment, Putman told Magistrate Mark Nelson that he is single, does not have children and is unemployed. Nelson said he would appoint a public defender to represent Putman.
According to court records, Putman remains under investigation because at least one other person has made similar allegations against him.
He has previously been convicted of assault and battery and malicious destruction of property, records show.
If convicted, he faces up to 15 years in prison on each felony count. A preliminary hearing is scheduled for Sept. 7.
Lee Higgins covers crime and courts for AnnArbor.com. He can be reached by phone at (734) 623-2527 and email at leehiggins@annarbor.com.