Ann Arbor man sentenced to 5-10 years in prison for supplying fatal heroin dose
Posted on Tue, Oct 2, 2012 : 7:30 p.m.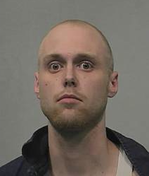 Courtesy of the Washtenaw County Sheriff's Office
A Washtenaw County courtroom was packed Tuesday with Nick Belanger's family members, friends and hockey players he coached when Brendan Lathrop was sentenced to five to 10 years in prison for providing Belanger with a fatal dose of heroin.
Trial court Judge Donald Shelton didn't veer from the sentencing agreement determined when 23-year-old Lathrop, of Ann Arbor, pleaded guilty last month to a count of delivery of a controlled substance causing death as part of a plea deal.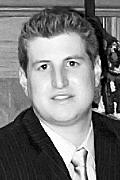 Courtesy of MLive
Lathrop sat with his head cast down at the defense table as Nick's father
Van Belanger
addressed the emotional courtroom, which included Lathrop's family, before sentencing was passed.
"The circumstances surrounding his death are overwhelming at times, some with anger, some with pure shock and at all times with grief," Van Belanger said. "We'll never hear his voice again. We'll never (be) the family we once were."
Van Belanger went on to say he objected to the idea his son and Lathrop were friends and that Lathrop was remorseful.
"It is our belief that Mr. Lathrop was never Nick's friend, nor is he devastated by Nick's death," Van Belanger said. "We'll never know if Nick was a willing or unwilling participant."
On Jan. 22, 26-year-old Nick Belanger was found dead of a heroin overdose outside Lathrop's apartment in the 2000 block of Pauline Boulevard. He was a graduate of Saline High School and had been a hockey coach at Father Gabriel Richard High School.
Lathrop eventually admitted to giving Belanger the heroin that killed him.
"I'm very sorry," Lathrop said in court Tuesday. "He was caring. He was loving. I wish I could trade places with him. It was my fault."
In addition to prison Shelton ordered Lathrop pay $11,931 in restitution for funeral costs.
"Our family is devastated," Van Belanger said. "Today begins the day of justice for Nick."
Lathrop's family declined to comment for this story.