Posted on
Mon, Nov 28, 2011 : 6:38 p.m.
Veteran Ann Arbor pediatrician accused of window peeping
By Lee Higgins
See updated story: Ann Arbor pediatrician accused of window peeping takes leave of absence
A veteran Ann Arbor pediatrician is accused of going to a 12-year-old girl's home in Ann Arbor on four occasions and looking through a window, watching as she changed her clothing.
Dr. Howard Bruce Weinblatt, 65, who works at IHA Child Health - Ann Arbor, is charged with four counts of surveilling an unclothed person and two counts of window peeping.
He was arraigned Nov. 23 in front of Magistrate Camille Horne and released on a promise to appear in court.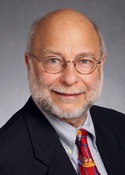 Reached by phone this afternoon, Weinblatt declined comment, referring questions to his attorney, Laurence Margolis. Margolis also declined comment. A woman who works at IHA Child Health - Ann Arbor on East Eisenhower Parkway said this afternoon that Weinblatt is employed there and she was unaware of the charges.
Ann Arbor police Lt. Mark St. Amour said Weinblatt went to the girl's home near Burns Park Elementary School on four occasions between Oct. 18 and Oct. 31 and looked through a window, watching as she changed her clothing.
An adult saw Weinblatt on all four occasions, St. Amour said, and ultimately reported the incidents to police. St. Amour declined to say what accounted for any delay in reporting the incidents.
Officers executed a search warrant at Weinblatt's home on Olivia Avenue in Ann Arbor on Nov. 22 and arrested him, seizing a number of items, St. Amour said. Police declined to specify what was seized. St. Amour said investigators have no reason to believe there are other victims.
Washtenaw County Jail officials said Weinblatt was booked at the jail at 12:30 a.m. Nov. 22 and released the next day at 5:18 p.m.
Weinblatt has had a license to practice medicine in the state for more than 34 years, according to the state Department of Licensing and Regulatory Affairs. He has no record of disciplinary action. He also has no prior arrests, court records show.
In addition to working for IHA - Child Health Ann Arbor, Weinblatt has worked as an adjunct clinical assistant professor of pediatrics and communicable diseases at the University of Michigan Medical School.
Magistrate Horne ordered that Weinblatt have no contact with the victim or the victim's family and that he not use alcohol or drugs.
Court documents show Ann Arbor police asked Horne to set bond at $50,000, noting that the victim is a minor and that Weinblatt's position gives him access to minors.
Weinblatt is scheduled to return to court Nov. 30 for a preliminary hearing. Surveilling an unclothed person is a felony, punishable upon conviction by up to two years in prison.
Lee Higgins covers crime and courts for AnnArbor.com. He can be reached by phone at (734) 623-2527 and email at leehiggins@annarbor.com.