Posted on
Tue, Jan 3, 2012 : 5:59 a.m.
Ann Arbor pediatrician one of few in Washtenaw County charged with surveilling an unclothed person
By Lee Higgins
Dr. Howard Weinblatt, the pediatrician accused of watching out his bathroom window as a 12-year-old neighbor changed clothing in her bedroom closet, is the fourth person to be charged by Washtenaw County prosecutors with surveilling an unclothed person since the law took effect in 2004, records show.
And Weinblatt, 65, is the first to be accused of committing the offense inside his own home.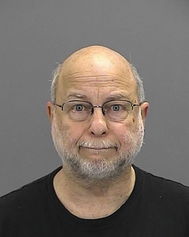 AnnArbor.com recently filed a Freedom of Information Act request with the county prosecutor's office and obtained a list of all cases in which people have been charged with surveilling an unclothed person.
Three men have been convicted of the felony offense, one of whom was charged with it on three occasions, court records show. A fourth man was charged with attempted surveilling of an unclothed person, which is a misdemeanor, but prosecutors dismissed the case.
Weinblatt, who is on leave from IHA Child Health - Ann Arbor, is accused of watching out his bathroom window on four occasions between Oct. 18 and Oct. 31 while the girl changed her clothing in her walk-in closet. Her house is 11 feet from Weinblatt's home on Olivia Avenue in Ann Arbor. On one occasion, police said the girl's mother left out an iPad and recorded a video of Weinblatt peeping while he appeared to be masturbating. The girl has been a patient of Weinblatt's since she was born.
Under Michigan law, it's illegal to "surveil another individual who is clad only in his or her undergarments, the unclad genitalia or buttocks of another individual, or the unclad breasts of a female individual under circumstances in which the individual would have a reasonable expectation of privacy." According to the law, surveillance means to "secretly observe the activities of another person for the purpose of spying upon and invading the privacy of the person observed."
Weinblatt is charged with four counts of surveilling an unclothed person and two counts of window peeping and is scheduled to return to court for a preliminary hearing January 12. He is out on a promise to appear.
Records show the most recent conviction for surveilling an unclothed person was more than two years ago.
In July 2009, 24-year-old Paul Truett of Allen Park was sentenced to 30 days in a jail work program after pleading guilty to surveilling an unclothed person. He admitted that in January of 2008, he reached over a wall at a Scio Township tanning salon and used his cell phone to take a single photograph of a woman undressing.
In 2008, Michael Manzano was sentenced to probation under the Holmes Youthful Trainee Act after being convicted of surveilling an unclothed person, records show. While he was a student at the University of Michigan, he looked up under a shower stall in a university dormitory while a woman was showering.
The following year, the 19-year-old Manzano was charged on two occasions with surveilling an unclothed person after Ann Arbor police said he twice attempted to break into a woman's home through her bedroom window to talk to her. The woman knew him and described him as a friend. One on of those occasions, records say the woman was asleep with her boyfriend and they were dressed only in their undergarments. In one case, Manzano was sentenced to two years probation after pleading no contest to attempted third-degree home invasion and stalking. Prosecutors dismissed the other case.
In November 2007, 42-year-old Gary Carr of Dearborn Heights was sentenced to a year in jail and five years probation after pleading no contest to two counts of surveilling an unclothed person. Carr entered a women's restroom in December 2006 at a movie theater at Briarwood Mall in Ann Arbor while two girls, ages 8 and 11, were by themselves in stalls. The girls saw him peering at them through the cracks in the stalls as they were partially undressed. He tried to get into one of the stalls by touching the door.
Records show one man has faced the misdemeanor charge of attempted surveilling of an unclothed person. In October 2007, a 28-year-old Dexter man was charged with the offense, accused of looking under a bathroom stall at a 4-year-old girl who was with her father in a men's restroom at a Scio Township grocery store. The man charged was a special needs employee at the grocery store and was mentally impaired. Prosecutors dismissed the case.
Lee Higgins covers crime and courts for AnnArbor.com. He can be reached by phone at (734) 623-2527 and email at leehiggins@annarbor.com.