Posted on
Tue, Jan 24, 2012 : 9:49 a.m.
Ann Arbor pediatrician pleads no contest to felony peeping charge
By Lee Higgins
A veteran Ann Arbor pediatrician who investigators said watched out his bathroom window as a 12-year-old neighbor changed her clothing in her walk-in bedroom closet pleaded no contest Tuesday morning to a felony charge of surveilling an unclothed person.
Dr. Howard Weinblatt, 65, who has resigned from IHA Child Health - Ann Arbor, entered the plea during a brief hearing in 14A District Court in front of Judge Kirk Tabbey.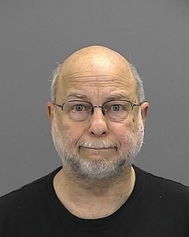 A no contest plea is not an admission of guilt, but is treated as such at sentencing. Weinblatt faces up to two years in prison when he is sentenced March 6 in front of Washtenaw County Circuit Judge Donald Shelton.
Ann Arbor police said they arrested Weinblatt Nov. 22 after he watched out his bathroom window in the Burns Park neighborhood on four occasions in October while the girl changed her clothes. The girl has been a patient of his since she was born.
On one of the occasions, police said, the girl's mother used an iPad to record a video of Weinblatt peeping while he appeared to be masturbating.
Weinblatt was facing three other counts of surveilling an unclothed person and two misdemeanor counts of window peeping. Two of those surveilling counts and both peeping counts were dismissed on a motion by prosecutors.
Under a plea agreement, a third surveilling count was dismissed in exchange for the no contest plea. In addition, as part of the deal, prosecutors have agreed not to bring further charges against Weinblatt in relation to the investigation.
Weinblatt's attorney, Tom O'Brien, declined to comment after the plea hearing.
Amy Middleton, a spokeswoman for IHA, said in a statement, "We are obviously deeply distressed by this situation and the impact it has had on so many members of our community, our patients and our staff. The IHA Board took this matter extremely seriously, as it wanted to demonstrate that IHA has gone above and beyond in its efforts to ensure the safety and welfare of each of our 263,000 patients. Immediate steps were taken when these personal allegations against Dr. Weinblatt were first raised by placing him on an immediate leave of absence...We are saddened by these events and have taken every possible step we can think of to demonstrate we have our patients' best interest at heart...and we do."
Weinblatt has been licensed to practice medicine in Michigan for more than 34 years and his license will automatically be suspended because he was convicted of a felony, state licensing officials said. After his license is suspended, a hearing will be held to determine the next step, said Sherri White, a department manager in the Allegation Section of the Health Investigation Division of the Bureau of Health Professions.
As a result of the conviction, Weinblatt must register annually for 15 years on the state Sex Offender Registry. However, because of the nature of the offense, Weinblatt will be listed on the non-public registry, which is available only for law enforcement purposes.
Weinblatt is out on a promise to appear in court.
Read previous coverage of the case.