video:

Ann Arbor police ask for public's help in identifying sly cellphone thief

Posted on Wed, Jun 13, 2012 : 1:53 p.m.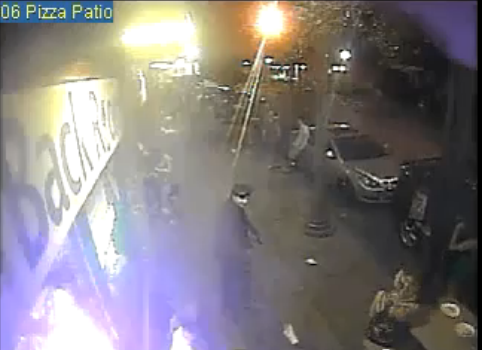 Courtesy of Ann Arbor police
It can happen in a split second.
Two women sit down next to a man outside of a pizza spot on Church Street and, as is customary among young people, one of them takes out her cellphone and places it on the table. A friend approaches, gives the woman a hug and a conversation begins.
Meanwhile, the man distracts the second woman by pointing out something down the block. With one hand extended, he reaches out with his other hand and nabs the cellphone, slyly depositing it into his pocket. A few seconds later, the man disappears into the night.
Ann Arbor police detectives are asking for help to bring that man out of the night and into handcuffs.
Police released video of the scene just described in hopes that the public might be able to identify the culprit. Detective Dave Monroe said the incident occurred at 1:30 a.m. May 19 outside Backroom Pizza in the 600 block of Church Street.
In the video, the incident occurs in the bottom right corner of the screen.
The man was sitting at the picnic tables outside Backroom Pizza for a few minutes before the women came outside with their food, according to police.
Anyone with information on the incident is encouraged to call the Ann Arbor police anonymous tip line at 734-794-6939 or call Monroe directly at 734-794-6930, ext. 49308.