Posted on
Thu, Jul 25, 2013 : 5:28 p.m.
University of Michigan medical student's death investigated as homicide
By Kyle Feldscher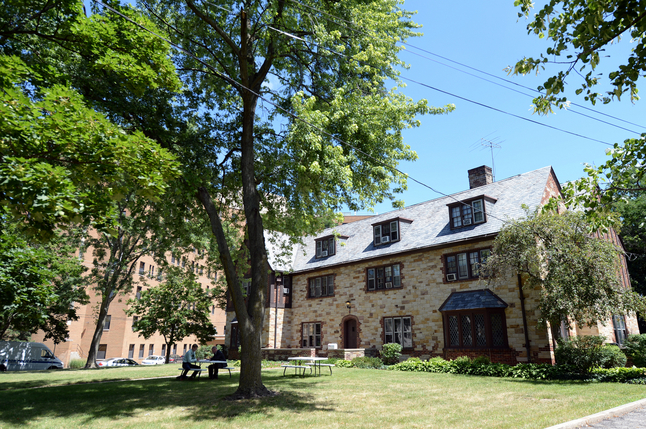 Melanie Maxwell | AnnArbor.com
The death of 25-year-old Paul DeWolf is being investigated as a homicide, Ann Arbor police said Thursday.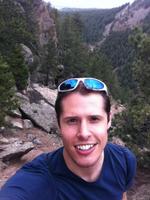 Facebook photo
Detective Lt. Robert Pfannes released a statement just after 5 p.m. Thursday that said DeWolf's death is being "investigated as a homicide at this time." That determination was made after a police and Washtenaw County Medical Examiner's Office investigation, he said.
"The Ann Arbor Police Department has met with Mr. DeWolf's family members, the University community and is coordinating efforts with them," Pfannes said in the statement. "The Ann Arbor Police Department offers its deepest condolences to the DeWolf family."
DeWolf was found dead in his apartment Wednesday in the Phi Rho Sigma fraternity in the 200 block of North Ingalls Street. A police investigation began about noon and University of Michigan police released a crime alert just before 11 p.m. Wednesday.
Police said DeWolf failed to arrive for a scheduled assignment at the Veteran's Affairs Hospital Wednesday morning. The hospital sent a colleague to the home to check on him, and that person discovered DeWolf had died. Police were immediately called following that discovery.
An autopsy was performed Thursday. Police have not released an official cause of death, and Pfannes said more information on the case would be released Friday morning.
DeWolf was a 2010 graduate of Grand Valley State University and a Schoolcraft, Mich., native. He was set to graduate from the medical school in May 2014.
DeWolf was an active duty Second Lieutenant in the United States Air Force, Pfannes said.
Neighbors reacted with fearful surprise after learning DeWolf's death was being investigated as a homicide.
"That's so scary," said Taylor Paquette, a U-M student who lives down the block from DeWolf's residence. She added that the incident was "so out of character" for the usually-quiet street.
On Thursday, friends remembered DeWolf as a driven student who was incredibly smart and expected to accomplish great things in the future.
Jen Hemberg, who had known DeWolf since the fall of 2010 when they both began medical school at U-M, said he got along with everyone and loved making others laugh.
"Paul was one of those people that knew everybody and knew everything about everybody, because he liked being around people," she said.
DeWolf aspired to be a surgeon, Hemberg said. She described him as one of the most intelligent students in her class, going so far as to say he was a "genius."
In an MLive report, Dave Sanders — DeWolf's former track coach at Schoolcraft High School — said he was heartbroken DeWolf wouldn't accomplish his destiny.
"I feel a real sense of loss, but not just for me personally," Sanders said. "Even more so for the people in his life that would have benefited from him achieving his dream and the contribution he was going to make to society and those around him."
A message was left with DeWolf's family Thursday.
Anyone with information on the incident is encouraged to call the Ann Arbor police anonymous tip line at 734-794-6939 or CrimeStoppers at 1-800-SPEAK UP (773-2587).
Kyle Feldscher covers cops and courts for AnnArbor.com. He can be reached at kylefeldscher@annarbor.com or you can follow him on Twitter.