Ann Arbor woman involved in drunken driving hit-and-run has sentencing postponed
Posted on Tue, Oct 23, 2012 : 3:31 p.m.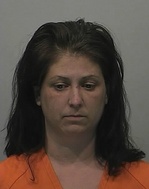 This story has been updated with information from the Washtenaw County Prosecutor's Office.
Kimberly Vernell Morse, 44, has had her sentencing postponed until Oct. 31, according to court records.
The Ann Arbor woman had been scheduled to be sentenced Wednesday on two charges related to a drunken-driving accident that left a man seriously injured.
Her attorney, Richard Corventino, was unavailable for comment Tuesday about why the sentencing was rescheduled, but his office did confirm that it was.
Steve Hiller from the Washtenaw County Prosecutor's Office said the defense requested and received an adjournment to have more time to prepare for the sentencing.
When a plea deal was entered in September, Washtenaw County Trial Court Judge Archie Brown agreed to a sentence of 14-38 months in prison. At that time, Morse pleaded guilty to a charge of operating while intoxicated causing serious injury and no contest to failing to stop at the scene of a serious personal injury and accident. A third charge of operating while intoxicated was to be dismissed.
Both a criminal and civil case stem from an incident on March 13. Morse has admitted that her blood-alcohol content level was .24 percent when she struck an Ann Arbor man on Dixboro Road in Ann Arbor Township. Morse fled the scene. She said she didn't recall leaving the accident scene due to her intoxication. A state trooper later arrested her when she was in a second accident at U.S. 23 and North Territorial Road.