Posted on
Mon, Aug 26, 2013 : 1:57 p.m.
Arrests made in 1 of 2 weekend break-ins in Ann Arbor
By Kyle Feldscher
Ann Arbor police are investigating two home invasions reported in the city during the weekend, including one break-in where a cleaning crew found two men in a home who were later arrested.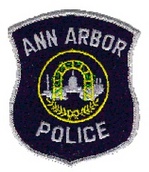 Ann Arbor police Lt. Renee Bush said a cleaning crew went to a home in the 500 block of Elm Street at 3:23 p.m. Friday. Bush said the crew saw a window that "did not look quite right" and went to check it out.
When they were looking at the window, they heard people running through the house. Two men ran out of the house and the crew called police. The two men were subsequently arrested, Bush said.
The second break-in took place between 6 p.m. Friday and 12:30 a.m. Sunday in the 400 block of Ryan Road, according to Bush. The homeowner returned to find clothing out of place on the basement floor.
The homeowner investigated further and discovered a basement window was open and the screen was removed. A computer was reported stolen from the home.
No suspect information was available in this incident Monday. Anyone with information on this incident is encouraged to call the Ann Arbor police anonymous tip line at 734-794-6939 or Crime Stoppers at 1-800-SPEAK UP (773-2587).

View 400 Ryan Rd in a larger map