Posted on
Wed, Sep 5, 2012 : 7:11 p.m.
Augusta Township clerk appears in court on eavesdropping charges
By John Counts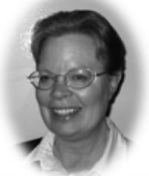 From Kathy Giszczak's campaign website
The same day her victorious primary election results were upheld, Augusta Township Clerk Kathy Giszczak appeared briefly in court on felony eavesdropping charges.
Accompanied by her attorney Douglas Mullkoff, Giszczak asked Judge Donald Shelton in the Washtenaw County Trial Court Tuesday for a new pretrial date. Mullkoff also announced the defense's plan to file a motion to quash, which would nullify the district court's ruling to bind the case over to the circuit court, essentially dismissing it.
Shelton scheduled the next pretrial hearing date for Oct. 9.
In the August primary, Giszczak beat Iva Jo Bielec 304-343. Bielec filed for a recount, but the results were upheld Tuesday and Giszczak will be the Democratic candidate for clerk in November.
Meanwhile, Giszczak is facing one charge each of eavesdropping and divulging information obtained by eavesdropping.
Giszczak allegedly recorded a conversation between Augusta Township Supervisor Pete Hafler and former Deputy Treasurer Janice Blair. Giszczak allegedly played part of that conversation for township Treasurer Angela Sherbine.
Blair contended in a wrongful termination lawsuit that the portions of the conversation played for Sherbine resulted in her losing her job. The allegations surfaced during a wrongful termination lawsuit Blair filed against the township.
If convicted, Giszczak faces a maximum of two years in prison and a $2,000 fine.
John Counts covers cops and courts for AnnArbor.com. He can be reached at johncounts@annarbor.com or you can follow him on Twitter.