Posted on
Wed, Dec 21, 2011 : 5:59 a.m.
Cellphone video shows intoxicated driver walking away from fatal crash in Ypsilanti Township
By Lee Higgins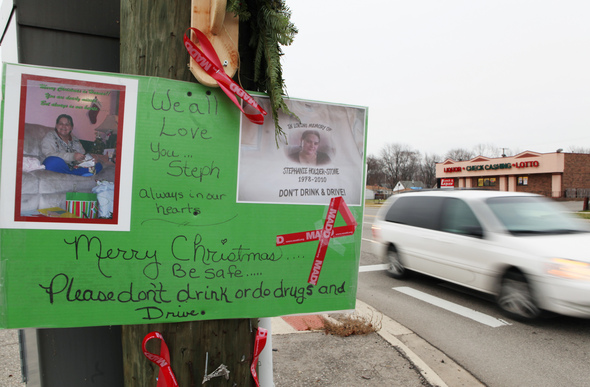 Jeff Sainlar | AnnArbor.com
Kenyatta Smith wasn't going to let Bradley Howard walk away from the scene.
After Howard ran a red light and caused a five-car collision in Ypsilanti Township last year, killing a woman and injuring her two children, Smith grabbed his cellphone, planning to dial 911.
Realizing police had already arrived, he instead used the BlackBerry to record a video of the chaos after the Oct. 26, 2010, accident at the intersection of Ecorse and Harris roads.
As Howard, who was intoxicated, walked away from the scene, Smith followed and can be heard on the video urging people to stop Howard.
"It was just instinct to grab the camera and start shooting," Smith said. "It was a horrific scene. I did not want this guy to get away."
Last month, Howard, 35, of Ypsilanti Township, was sentenced to a minimum of 22.5 years and maximum of 50 years in prison after pleading guilty to numerous charges, including second-degree murder in the death of 32-year-old Stephanie Joyce Stone of Canton Township.
Weeks after the sentencing, Smith said he's glad he helped bring Howard to justice.
"I just happened to be at the right place at the right time," he said.
The fatal crash
Investigators said Howard was traveling east on Ecorse in a yellow Ford Mustang and barreled through the intersection at an estimated 60 to 80 mph. His car struck Stone's Ford Taurus, which was traveling north on Harris, pushing it into three other cars.
Stone died at the scene of multiple traumatic injuries after the 4:40 p.m. accident. Stone's 13-year-old son, Brandon Miller, was seriously injured and her 11-year-old daughter, Savanna Miller, suffered minor injuries.
Not only was Howard intoxicated, investigators said, but he was driving with a suspended license.
Smith, who was driving home from the grocery store when he witnessed the crash, used his BlackBerry to record more than seven minutes of footage. At one point, he saw a man, later identified as Howard, walk from the Mustang to the Taurus.
"At first I thought he was going to check on the woman because he was walking toward her car," he said. "The guy just proceeded to walk off and I just happened to notice that while filming."
As Howard walked away, he stepped over a short concrete divider, the video shows.
Smith followed and can be heard saying, "Don't let this guy go nowhere, man. Hey, this guy's leaving, man."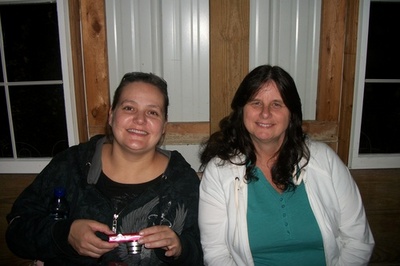 A Washtenaw County sheriff's deputy ran after Howard and caught up to him. The deputy led Howard back to the concrete divider, where Howard sat down.
Smith said to Howard, "You just ran a red light, probably killed somebody."
Howard replied, "The light was yellow." Smith said, "OK."
Investigators said Howard admitted that he drank two or three 24-ounce beers and had an open beer can in the car as he sped through the intersection.
Before getting behind the wheel, Howard also smoked at least one joint and took six Xanax, investigators said. Smith testified at Howard's March 9 preliminary hearing, where prosecutors showed a judge Smith's cellphone video. Howard was bound over for trial before pleading guilty.
The family's healing
Smith, 39, of Westland, who has three children and works at a bottled water plant, has shot videos of family members, but doesn't record videos often.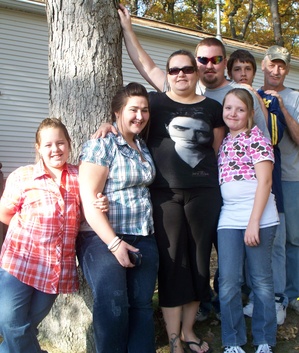 He said it was devastating to witness the accident. But the crash brought the community together, he said, and he's stayed in touch with Stone's family members.
As Smith remained on scene that night, waiting to talk to investigators, more than a dozen men, women and children gathered in a circle and held hands, praying for Stone's family.
Stone's stepmother, Brenda Holder, was grateful Smith shot the video. Initially, she questioned why anyone would record a video like that, but later realized it was valuable evidence against Howard.
It was difficult to watch footage of Howard walking away from the scene, she said.
"I guess I would say I felt like he was a man that didn't care about nobody," she said. "You could hear my granddaughter screaming and crying. And Brandon was still in the car.
"He didn't care," she said of Howard. "He was a man that has no remorse."
Holder said she wanted to thank Smith and everyone else who helped Stone's family members after the accident. She said there were too many to list them all, but she did her best to send them notes, thanking them.
There was the woman who can be seen on the video comforting Savanna. Holder still doesn't know her name. And there was the boy in Saline who asked for his Christmas money early so he donate to help pay for Stone's funeral expenses.
Stone would have been grateful for all of the people who were moved by the circumstances of her death and wanted to help her children, Holder said.
"I think Stephanie would have been very pleased," she said. "She would have just been overwhelmed."
Travis Reece, a senior victim advocate for Mothers Against Drunk Driving in Troy, who has been giving support to Stone's family, said he hopes the video will make people think twice about driving while intoxicated.
"I think that video really hits home for a lot of people," he said. "That's raw footage of something taking place right in your community.
"Hopefully, people in the community will say I'm not drinking and driving. It's not gonna happen because of what Bradley Howard did.
"And, hopefully, it will save some lives."
AnnArbor.com recently obtained the cellphone video after filing a Freedom of Information Act request with the Washtenaw County Prosecutor's Office. It contains strong language.
Lee Higgins covers crime and courts for AnnArbor.com. He can be reached by phone at (734) 623-2527 and email at leehiggins@annarbor.com