Posted on
Mon, Nov 14, 2011 : 4:02 p.m.
Police: U-M dorm attacker charged in string of sex crimes
By Lee Higgins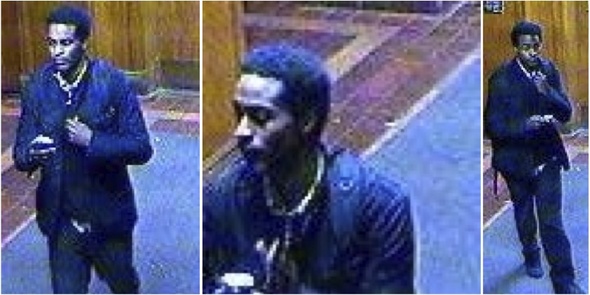 A Canton man has been charged in connection with a string of crimes on the University of Michigan campus, including a sexual assault on a woman in the East Quad dormitory last month and several indecent exposure incidents.
Adam Hester, 24, was arraigned this afternoon at the Washtenaw County Jail on charges of fourth-degree criminal sexual conduct, capturing an image of an unclothed person, indecent exposure, assault, resisting and obstructing police and two counts each of aggravated indecent exposure and receiving and concealing stolen property.
He is being held on a $100,000 cash bond, university police spokeswoman Diane Brown said. Hester was arrested early Saturday morning, police said, shortly after he allegedly touched a female student and videotaped it.
At 11:59 p.m. Friday, police said Hester touched the woman's ankle as she was walking up some stairs in Angell Hall while he videotaped it. The woman walked outside and saw a police officer who returned to the building with her, Brown said. The victim pointed out Hester to the officer. When the officer said he wanted to speak with Hester, police said Hester attempted to get away, but was apprehended. Earlier that day, police said Hester exposed himself at Tisch Hall. He also is accused of exposing himself on Oct. 31 at a campus building and earlier that month at the Hatcher Graduate Library.
In one case, police said Hester is accused of possessing a picture of a woman in a bathroom stall on campus. The victim has not yet been identified, Brown said.
On Oct. 30, in the most serious incident, police said a 19-year-old woman was walking about 1:45 a.m. in the East Quad dormitory, where she lives, when Hester approached her from behind. Police said he reached under her clothes and grabbed her buttocks, then fled down a nearby stairwell. Brown said Hester is the same man pictured in surveillance photographs released last week in that case.
Hester also is accused of possessing a laptop computer that was reported stolen Oct. 20 from the Computer Science and Engineering building. In addition, police said he had an iPod that was reported stolen March 14 from Weill Hall. Brown said the investigation continues.
So far, nothing leads police to believe Hester is responsible for a string of attacks on women in Ann Arbor during the summer.
A preliminary hearing is scheduled for Nov. 23.