Posted on
Thu, Dec 22, 2011 : 5:56 a.m.
No one wants to be a police 'Grinch' on Christmas
By Rich Kinsey
If you happen to be a photographer and want a rather unique experience, check out downtown Ann Arbor on Christmas morning. The streets are deserted of both cars and people walking around. It is almost surreal how quiet it is.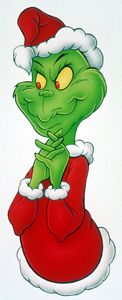 It is, in fact, so deserted that one Christmas morning many years ago a veteran officer and I stopped to chat near the
Michigan Union
on South State Street. We wound up putting our really ugly lone blue strobing toplight (known by some as the "party hat" or "dunce cap" toplight) on and driving in reverse from the Michigan Union to the Michigan League at North University and Fletcher. Call it "proficiency training", as we would have if a command officer caught us, but we made it to our destination without seeing another vehicle or person. In fact, it was about 10 minutes until we saw another vehicle, and it turned out to be another police car.
Not much happens on Christmas Eve or Christmas Day, but if you happen to be a criminal reading this and are contemplating using this deserted time to commit a crime—DO NOT. All the police officers on the shift are bored and looking for something "real" to get into.
I have already written about the stampede of police officers racing down Broadway to be the first to latch on to a "suspicious person" who was possibly a serial rapist and killer. Christmas being full of miracles, all the officers arrived safely—that is without colliding into each other—and it turned out the suspicious person was in fact the wretch Ann Arbor had been hunting for over a year.
Christmas is probably your best chance of being pulled over for a traffic offense and getting a warning instead of a ticket. No one wants to be a police "Grinch" and hand out tickets on Christmas. On the other hand, no officer wants to be dispatched to a holiday traffic tragedy. Therefore please slow down, wear your seat belts and lay off the spiked egg nog if you are going to be driving.
If on Christmas Eve you should chance to hear sleigh bells, you might venture a quick peak outside and observe Santa Claus, sleigh and reindeer. Do not be surprised however to see a police cruiser, perhaps with headlights off --"darked out" in police jargon-- patrolling and ringing sleigh bells. I know of at least one such elfish officer in the county who rang sleigh bells on every street in that officer's assigned patrol district last year.
For the nine officers who are retiring from the Ann Arbor Police Department on Dec. 31, I wish you all the best in your future endeavors. The department is losing some great talent with your departure. I consider you all friends and comrades. It was an honor, privilege and sometimes hysterically funny serving on the police department with you.
To the rest of the men and women who continue to keep us safe in Washtenaw County a very heartfelt thank you. If you are working on Christmas Eve or Christmas Day, make sure to enjoy or coffee, hot chocolate, Red Bull or whatever with your comrades and enjoy the fellowship with your co-workers. Those are times you will not forget. You all have tough jobs and are currently damned with diminishing budgets, but you continue to do your best. You have my highest respect and appreciation. Please stay safe and fight the good fight for all the right reasons.
To all the readers of AnnArbor.com and this column: Merry Christmas or Happy Holidays, as you prefer, and all the best in 2012!
Lock it up, don't leave it unattended, be aware and watch out for your neighbors.