Posted on
Mon, Jan 21, 2013 : 6:17 a.m.
Cigarettes stolen in break-in at Pittsfield Township business
By Julie Baker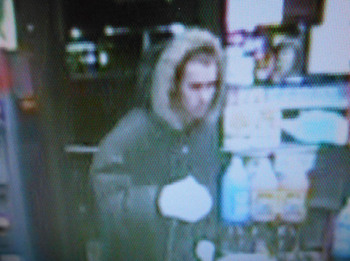 Courtesy photo
Editor's note: This story was updated at 12:50 p.m. with a suspect photo.
Pittsfield Township police say cigarettes were taken in a break-in early Monday at a Washtenaw Avenue business.
Police responded to an alarm at a business around 1:34 a.m. Monday and discovered that a break-in had occurred, according to a news release. A man entered the business, in the 4000 block of Washtenaw, and stole cigarettes.
Ann Arbor Police K-9 assisted with a search of the area that ended with negative results, the release said.
The suspect is described as a white man in his late teens early 20s, approximately 6 feet tall with a thin build and short, sandy blond hair.
Police continue to investigate the break-in. Further information was not immediately available.
A number of cigarette thefts have been reported in Washtenaw, Monroe and Lenawee counties in the last month. The Washtenaw County Sheriff's Office has investigated multiple thefts in Ypsilanti Township, as well as Scio Township.
Anyone who witnessed the incident or with information is asked to call the Pittsfield Township Department of Public Safety at 734-822- 4911.