Posted on
Wed, Dec 21, 2011 : 4:44 p.m.
College basketball player pleads guilty to possessing Taser
By Lee Higgins
A University of Detroit Mercy basketball player pleaded guilty this afternoon in Washtenaw County Circuit Court to possessing a Taser and being a minor in possession of alcohol.
Alvin "P.J." Boutte, 20, a freshman point guard for the Titans, admitted to Judge Archie Brown that he had a Taser in his pocket outside an Ann Arbor bar Oct. 9 and also was in possession of vodka.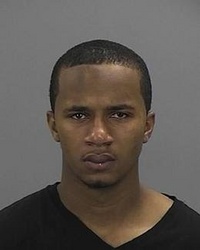 Boutte entered the plea under the Holmes Youthful Trainee Act, meaning that if he stays out of legal trouble he could have the conviction expunged from his record.
Mitch Wigness, the university's director of sports information, could not immediately be reached for comment this afternoon.
Ann Arbor police said Boutte argued with an employee of BTB Cantina at about 1:25 a.m. Oct. 9 outside the bar at 1140 South University Ave.
An officer heard the argument, police said, got out of his patrol car and spoke with Boutte, who was walking down some stairs outside the second-floor bar. Police said Boutte smelled of alcohol and his speech was slurred.
An employee had asked Boutte to leave, police said, claiming he tried to get into the bar with a fake identification. Boutte handed police a student identification, showing he was 19, police said. Officers did not find a fake ID on him. But as they searched him, they found a Taser in his left front pants pocket.
Boutte's parents showed up to today's hearing to support him. Boutte is scheduled to be sentenced Feb. 8.
Lee Higgins covers crime and courts for AnnArbor.com. He can be reached by phone at (734) 623-2527 and email at leehiggins@annarbor.com.