Posted on
Wed, Jun 12, 2013 : 6 p.m.
Trial date set for couple accused of embezzling from glass company
By John Counts
Courtesy of the WCSO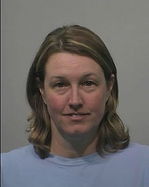 A Washtenaw County judge set a trial date Wednesday for a Lima Township couple accused of embezzling roughly $250,000 from A2 Auto Glass over a span of three and a half years.
Oral and Janice Molden are set to go on trial Nov. 4 in their respective cases, which have been dragging through the judicial system since 2011 when the two were first charged.
Charges against Oral Molden, 47, were dropped at one point, but then new counts were brought in December 2012.
The husband and wife briefly appeared in court together Wednesday where after a lengthy bench conference with Judge Archie Brown and assistant prosecutor Dianna Collins, the couple's attorneys asked for a trial date. '
Brown also set final pretrial dates of Oct 9, with all motions and filings to be completed by Oct. 2.
Oral Molden is charged with false pretenses of more than $20,000, false pretenses between $999 and $20,000, making or permitting a false tax return and malicious use of a telecommunications service.
He had been charged with embezzling $20,000 or more. That charge was dismissed at a preliminary examination in Aril 2012 because there was insufficient evidence to bind it over to circuit court, AnnArbor.com previously reported.
Janice Molden, 45, faces charges of embezzling $100,000 or more, embezzling $25,000 or more, embezzling more than $999 but less than $20,000 and three counts of using a computer to commit a crime in the same case.
Police think the couple illegally obtained $250,000 from A2 Auto Glass in Scio Township over a period of three and a half years when Janice Molden was a bookkeeper for the company and Oral Molden did computer work for it.
John Counts covers cops and courts for AnnArbor.com. He can be reached at johncounts@annarbor.com or you can follow him on Twitter.