Posted on
Mon, Jul 11, 2011 : 5:55 a.m.
Couple claims Humane Society lacked legal authority to seize their dogs
By Lee Higgins
A Humane Society investigator acted beyond the scope of his authority when he executed a search warrant in April at a Superior Township home and seized 30 dogs, a couple is alleging in a recent lawsuit.
Ralph Hart and Melinda Hart are suing the Humane Society of Huron Valley and Matt Schaecher, who is an animal cruelty investigator there, seeking an unspecified amount of money and the return of 13 dogs.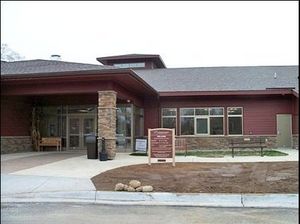 The suit, filed June 27 in Washtenaw County Circuit Court, says Schaecher is a "mere civilian with no state authority to investigate and prosecute alleged illegal activity." State law mandates, "only a police officer may serve a search warrant," the suit says. It also says the couple was traumatized by the raid and one dog seized was a family pet. Schaecher is disputing the allegations.
On April 12, Schaecher, following up on an animal cruelty complaint, executed a search warrant signed by Chief 14A District Judge Kirk Tabbey at the couple's home on North Harris Road. Schaecher seized 30 dogs — the vast majority of which were cocker spaniels. Seventeen were returned.
After the raid, the couple signed an agreement with HSHV to surrender 13 dogs, obtain licenses for the dogs that were returned and obtain a kennel license.
Under that agreement, HSHV officials reportedly told the couple charges would not be filed and they would be spared paying thousands of dollars to defend the case. The suit also claims HSHV lacked legal authority to enter into such an agreement.
"The actions of Schaecher and HSHV are tantamount to vigilantism," the suit claims.
According to the lawsuit, the couple has never abused dogs, but takes care of neglected dogs as part of their involvement with the Detroit Cocker Spaniel Club.
Schaecher said he is a sworn law enforcement officer and is deputized by the Washtenaw County Sheriff's Office. He said he could not elaborate on the animal cruelty complaint made prior to the search warrant being executed. Schaecher said many of the dogs seized were not licensed. When the search warrant was executed, he said, county sheriff's deputies were with him.
The suit claims the sheriff's department was not involved in the investigation and had officials at the home merely for civil standby. Washtenaw County Sheriff's Office spokesman Derrick Jackson could not be reached for comment.
The plaintiffs' attorney, Michael Vincent, said the suit speaks for itself and he's prepared to take the case to trial, if necessary.
"Prior to filing this lawsuit, attempts were made to resolve issues presented in the lawsuit," Vincent said.
Attorney Susan Kornfield, who represents the Humane Society, could not be reached for comment.
Until the legal issues are resolved, the couple has asked Washtenaw County Circuit Judge Archie Brown to issue an order preventing the Humane Society from adopting the dogs out.
Lee Higgins covers crime and courts for AnnArbor.com. He can be reached by phone at (734) 623-2527 and email at leehiggins@annarbor.com.