Posted on
Wed, Jan 16, 2013 : 5:58 a.m.
'We miss her greatly': Co-workers remember slain Pittsfield Township woman
By Kyle Feldscher
Colleagues are mourning the loss of Katherine Kellogg Porter, who was found dead from multiple stab wounds Friday in her Pittsfield Township home.
Greg Stout, vice president of client services at Advantage Computing Systems, said Porter worked as a senior systems analyst for the company. Her death was a great loss for her co-workers at Advantage, where worked for 13 years.
"We miss her greatly, both personally and professionally," he said.
Pittsfield Township police were called to Porter's home in the 4700 block of Hickory Pointe Boulevard at 4:45 p.m. Friday to check on her. She was found dead and her 44-year-old husband, Jean-Pierre Trias, was arrested.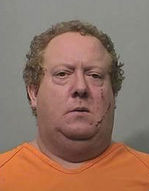 Courtesy of the WCSO
Police said earlier this week Porter died from multiple stab wounds. Trias has been charged with one count of open murder in the case and is being held in the Washtenaw County Jail without bond.
Funeral arrangements for Porter are unclear at this point. Several local funeral homes reached by AnnArbor.com Tuesday afternoon said they were not handling her services.
Porter and Trias were married in Philadelphia in August 1995, but records show Trias filed for divorce from Porter in October 2010. According to the filing, the couple had not been living together for a month at that point and they had separate addresses listed in the filing.
Records show Porter denied the marriage was damaged beyond repair, despite a break down. On Nov. 4, 2010, the couple signed a document asking for the case to be dismissed without prejudice and the proceedings were never completed.
To this point, Pittsfield Township police have not said whether there was a history of domestic violence in the relationship. A search of court records found no criminal charges filed in Washtenaw County against either Porter or Trias prior to Porter's death.
Barbara Niess-May, executive director of Safehouse in Ann Arbor, called Porter's death a tragedy.
She encouraged anyone who is in a violent domestic relationship or anyone who believes they know someone in a violent domestic relationship to speak up.
Safehouse responds to approximately 1,700 domestic violence incidents in Washtenaw County every year. After every domestic violence incident in the county, police agencies contact Safehouse and a representative responds in person to the scene, hospital or jail - wherever they're needed. Niess-May said they assist police in any way they can in investigations.
Tragic situations can be avoided if just one person speaks out about something they see or they're experiencing, she said.
For more information on Safehouse, visit its website. Anyone who would like to contact Safehouse directly can call the 24-hour hotline at 734-995-5444.
Kyle Feldscher covers cops and courts for AnnArbor.com. He can be reached at kylefeldscher@annarbor.com or you can follow him on Twitter.