Posted on
Fri, Mar 30, 2012 : 4:44 p.m.
Deputies arrest four suspects in thefts of catalytic converters from 16 vehicles
By Kyle Feldscher
Deputies arrested four men, ranging in age from 16 to 31, Friday morning with 16 stolen catalytic converters in their possession, according to the Washteanw County Sheriff's Office.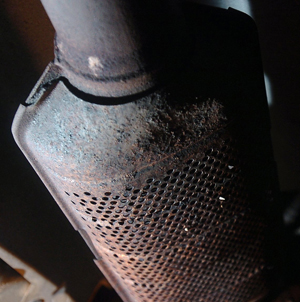 Spokesman Derrick Jackson said deputies received a call at 5 a.m. Friday from the Maple Wood apartments, off of Clark Road in Ypsilanti Township, across the street from St. Joseph Mercy Hospital. Deputies were told that men were stealing catalytic converters, Jackson said.
Deputies went to the apartment complex and the men fled the area in a vehicle, Jackson said. A short chase ensued and ended on McAuley Drive in Superior Township, not far from the apartment complex, Jackson said.
A 16-year old Highland Park boy, a 30-year-old Detroit man, a 29-year-old Roseville man and a 31-year-old Detroit man were all arrested, Jackson said.
Deputies are working to track down the original owners of the 16 catalytic converters, Jackson said. The men are suspected of stealing other catalytic converters, but the exact number is unknown, Jackson said.
Catalytic converter thefts have become a countywide issue in the last few months. The converters change toxic fumes into non-toxic gases that can be released by a vehicle's exhaust system.
Catalytic converters are prized for the high resale value they can get on the secondary market, often between $70 and $80. The parts contain valuable metals such as platinum, rhodium and palladium.
Kyle Feldscher covers cops and courts for AnnArbor.com. He can be reached at kylefeldscher@annarbor.com or you can follow him on Twitter.