Posted on
Tue, Oct 9, 2012 : 6:23 p.m.
Eavesdropping case against Augusta Township clerk dismissed
By Kyle Feldscher
Augusta Township clerk Kathy Giszczak told AnnArbor.com in May she would defend herself against charges she illegally recorded a conversation in the township hall. She said she expected to be exonerated.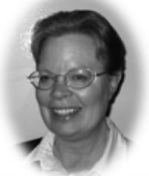 From Kathy Giszczak's campaign website
On Tuesday, her prediction came true.
Washtenaw County Trial Court Judge Donald Shelton granted the motion made by Doug Mullkoff, Giszczak's attorney, to quash the decision to bind the case over made by a district court judge. With that decision, the case against Giszczak was dropped and charges of eavesdropping and one count of use or divulgence of information unlawfully obtained were dismissed.
The decision comes at an opportune time for Giszczak — she's up for re-election on Nov. 6, facing off against Kathy McDonald.
Giszczak said after the hearing she felt confident throughout the process the case would be dismissed without going to trial.
"There was no evidence to support the accusations that were made and I feel very confident the judge made the right decision," she said.
Giszczak was accused of illegally recording a conversation between township Supervisor Pete Hafler and former Deputy Treasurer Janice Blair. The allegation surfaced in a wrongful termination lawsuit filed by Blair in 2011 when Giszczak said she "might have provided information to the treasurer (Angela Sherbine) that influenced the treasurer terminating Janice Blair," according to a legal brief. Sherbine is no longer the township treasurer.
However, Shelton ruled Blair and Hafler did not have a reasonable expectation of privacy when they had their conversation in the township hall. Giszczak had placed the recording device on her desk in her cubicle — intending to collect evidence against a man who she alleged was harassing her — and it happened to pick up the conversation between Hafler and Blair.
Mullkoff told Shelton the room where the recording was made is an open space, approximately 30 feet by 30 feet, with only cubicles to separate work areas. He pointed to preliminary exam testimony when witnesses stated conversations in the township hall could be openly heard by anyone in the room.
Two decisions from the Michigan Supreme Court — People vs. Stone and Dickerson vs. Raphael — were cited to show the legal standard for eavesdropping in Michigan not only requires the intent to have a private conversation but the reasonable expectation of privacy as well. Mullkoff argued, and Shelton agreed, Hafler and Blair had no such expectation in the township hall. He pointed toward Hafler's own testimony in the preliminary exam.
"He conceded he did not have the expectation of privacy in the township hall," Mullkoff said.
After the hearing, Mullkoff said Giszczak would never consider the possibility of a plea deal.
"There was no middle ground in this one," he said. "Kathy would not admit any wrongdoing, especially because the Michigan State Police advised her to place a recording device (to gather information about the alleged harassment)."
Washtenaw County Assistant Prosecutor Nimish Ganatra argued Blair and Hafler made attempts to keep their conversations private. He said they would schedule meetings during times when the township hall would be empty or less full than usual, and would often sit close together to keep what they were talking about quiet.
"Their intent was to have a private conversation free from any overhearing or eavesdropping," he said.
However, Shelton said he did not believe Giszczak intended to record Hafler and Blair's conversation and, if she did, it was not illegal to do so.
The evidence presented in the case showed Giszczak was attempting to gather evidence against a man who had been harassing her at the township hall, Shelton said. The prosecution did not present enough information at the preliminary hearing to show probable cause Giszczak committed a crime and the judge that bound the hearing over made a mistake, he said.
"There is no evidence the defendant intended to record the conversation between the two complainants in this case," Shelton said.
Speaking to AnnArbor.com by phone after the hearing, Giszczak said the case was another attempt by forces within the township government to get her off the board after eight years.
She said she's been the victim of bullying and intimidation for years while she's actively tried to be financially responsible for the township. According to Giszczak, she first began to face issues with members of the township's board after she attempted to bring the bookkeeping under the control of her office after it had been outsourced to a private company.
Giszczak has faced two recall elections since 2004 and had numerous disputes with C.J. McDonald, an Augusta Township man who filed the petitions for her last recall election in 2011.
Giszczak said she's determined to keep serving Augusta Township, despite the politics and other issues that have plagued her time on the board.
"My dad brought me up to be an honest and hard-working person and I value hard work," she said. "This is part of the hard work, being able to let attempts at bullying and intimidation roll off my back."
Kyle Feldscher covers cops and courts for AnnArbor.com. He can be reached at kylefeldscher@annarbor.com or you can follow him on Twitter.