Posted on
Wed, May 11, 2011 : 3:37 p.m.
Couple accused of embezzling $250,000 from A2 Auto Glass
By Lee Higgins
A Lima Township couple is accused of embezzling roughly $250,000 from A2 Auto Glass in Scio Township over a period of three-and-a-half years, Washtenaw County sheriff's deputies said.
Oral Charles Molden, 46, who investigators say did computer work for the company, is charged with embezzling $20,000 or more.
His wife, Janice Lee Molden, 44, who deputies say worked as a bookkeeper there, is charged with embezzling $100,000 or more, embezzling $25,000 or more, embezzling more than $999 but less than $20,000 and three counts of using a computer to commit a crime.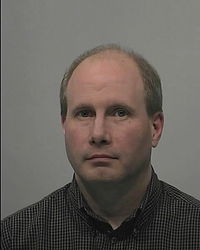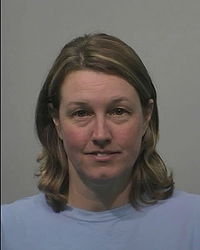 Sheriff's department spokesman Derrick Jackson said he did not have details about how the two embezzled the money or spent it. The money was taken from the company on
South Wagner Road
between January 2007 and July 2010, he said.
The couple is out on bond after being arraigned Saturday at the Washtenaw County Jail in front of Magistrate M. Colleen Currie. Jackson said deputies continue to investigate Oral Molden, who does IT work at the University of Michigan, because Molden allegedly made a threat when university police arrested him on May 6.
At Molden's arraignment, Deputy Gerald Wagner, who is leading the embezzlement investigation, testified that university police told him that Molden made "a formal statement that if these charges did stick, you'd be arresting me for a homicide."
Wagner later testified that he considered it a credible threat against him.
Attorney Mike Carter, who represented Molden only for the arraignment, said Molden was frustrated that he was arrested at work. Molden had been under investigation for at least eight months, Carter said, and was under the impression he was not going to be arrested at work. Carter said there is nothing to suggest Molden would have carried out the threat. He said Molden is a married father of two and has lived in the area for 20 years.
Currie set Molden's bond at $20,000 cash with the right to post 10 percent. She imposed a number of conditions including that he have no contact with Deputy Wagner. Currie released Janice Molden on a $15,000 personal recognizance bond.
A preliminary hearing in the case is scheduled for June 7.
Lee Higgins covers crime and courts for AnnArbor.com. He can be reached by phone at (734) 623-2527 and email at leehiggins@annarbor.com.