Posted on
Sat, Nov 3, 2012 : 9:04 a.m.
EMU police: Student robbed by 4 men then punched in face
By Paula Gardner
Update: EMU released a statement Saturday evening that said their investigation of this report indicates that it was a false police report.
An Eastern Michigan University student told police that he was robbed by four men - one with a handgun - at about 6:30 p.m. Friday in a campus parking lot.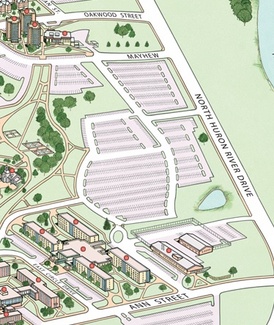 From EMU
According to a crime alert posted by the EMU Department of Public Safety, the student was in the Green Lot, on the northern edge of campus near Huron River Drive, when the four men approached him.
The men demanded money, and the victim handed over his wallet.
The victim then was punched in the face, according to police, before the suspects ran away.
Police provided this description in the campus-wide crime alert:
The victim described the suspects as being African American males in their twenties, all over 6'0, large build, wearing dark colored puffy jackets with hoods. The victim states two of the jackets had fur around the hoods. The victim also described one of the suspects as having a scruffy or scraggly beard.
The victim did not require on-scene medical attention and reported only a minor injury.
Anyone with any information is asked to contact the EMU Police Department at 734-487-1222.